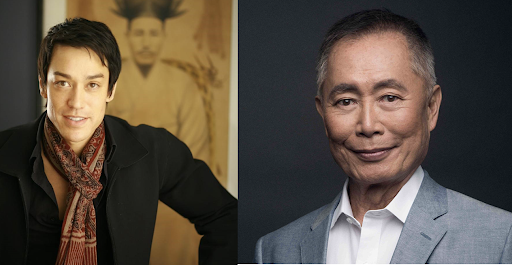 Professor Dana Tai Soon Burgess' dance company unveiled its newest piece, "A Portrait of George Takei." The performance was the latest from the company's year-long video series paying tribute to the social justice icons from the National Portrait Gallery's ongoing exhibit, "Struggle for Justice." As the first-ever dance company in residence at the Smithsonian Institution, the company is magnifying still works into powerful interpretations of the very real struggles these heroes faced.
"George Takei is a personal hero of mine," says Professor Burgess. "I'm grateful to him for his ceaseless determination to shine the light on injustice - whether it's LBGTQ advocacy or his own experience in the Japanese-American Internment Camps as a youth. George is a true champion."
---
Dance Professor Dana Tai Soon Burgess will premiere "El Muro/The Wall" at the Smithsonian's National Portrait Gallery. You can also read about Professor Burgess in the New York Times: How a Smithsonian Museum Stopped Being About the 'Wealthy, Pale and Male'. His memoir, Chino and the Dance of the Butterfly, is being published this September.
Season two of Slantpodcast.com just dropped with a conversation with internationally renowned entertainment dancer and childhood friend Kevin Stea - he has danced for Madonna to Britney Spears to Lady Gaga. He is half Chinese and half American, it's an insightful conversation about the industry and his identity as a gay Asian American man.
https://www.slantpodcast.com/listen
---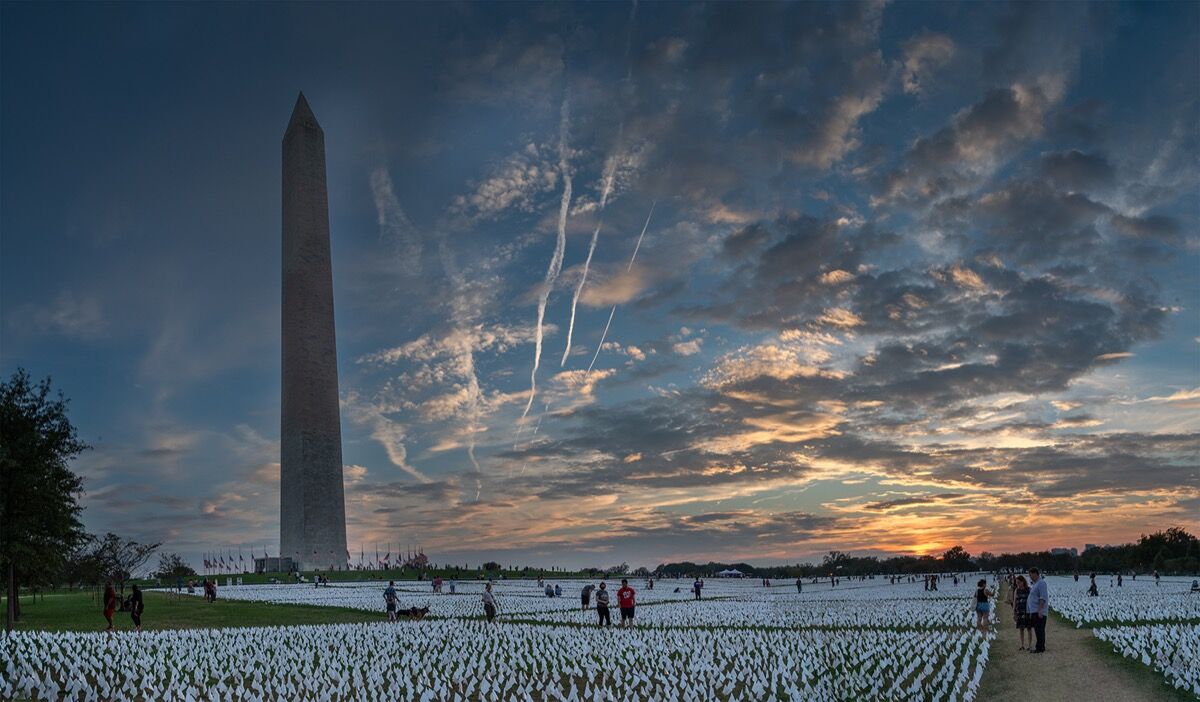 Paul Farber Featured in "Best of Public Art"
Paul Farber was recently featured in Artsy and UAP's annual "Best of Public Art." In the article, Paul nominated "In America," a memorial designed by Suzanne Brennan Firstenberg. Paul recalls the day where he brought his students from the Corcoran to experience the memorial in person and the grim reality of the Covid pandemic.
---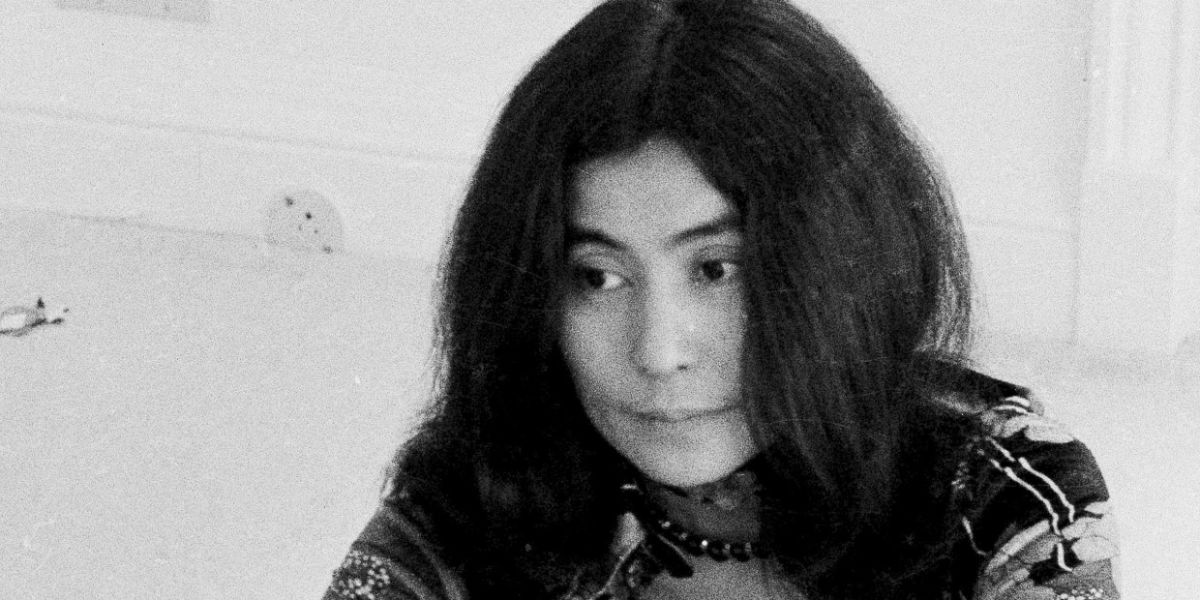 NBC News quoted Loren Kajikawa, associate professor of music history and ethnomusicology, in "Yoko Ono was called 'dragon lady,' blamed for Beatles breakup. Now, her legacy is re-examined'' by Kimmy Yam. The new docuseries "Get Back" makes fans re-evaluate her relationship with the band - but any reckoning must contend with the racism and sexism she faced.
---
Professor Heather Stebbins Releases New Album
Using modular synthesis, Stebbins presents an album of gritty textures infused with hazy ephemeral melodies. Check out "Olney" on Spotify or Bandcamp. Stebbins is a composer of acoustic and electroacoustic music that highlights her fascination with the kinetic and emotive properties of sound.
---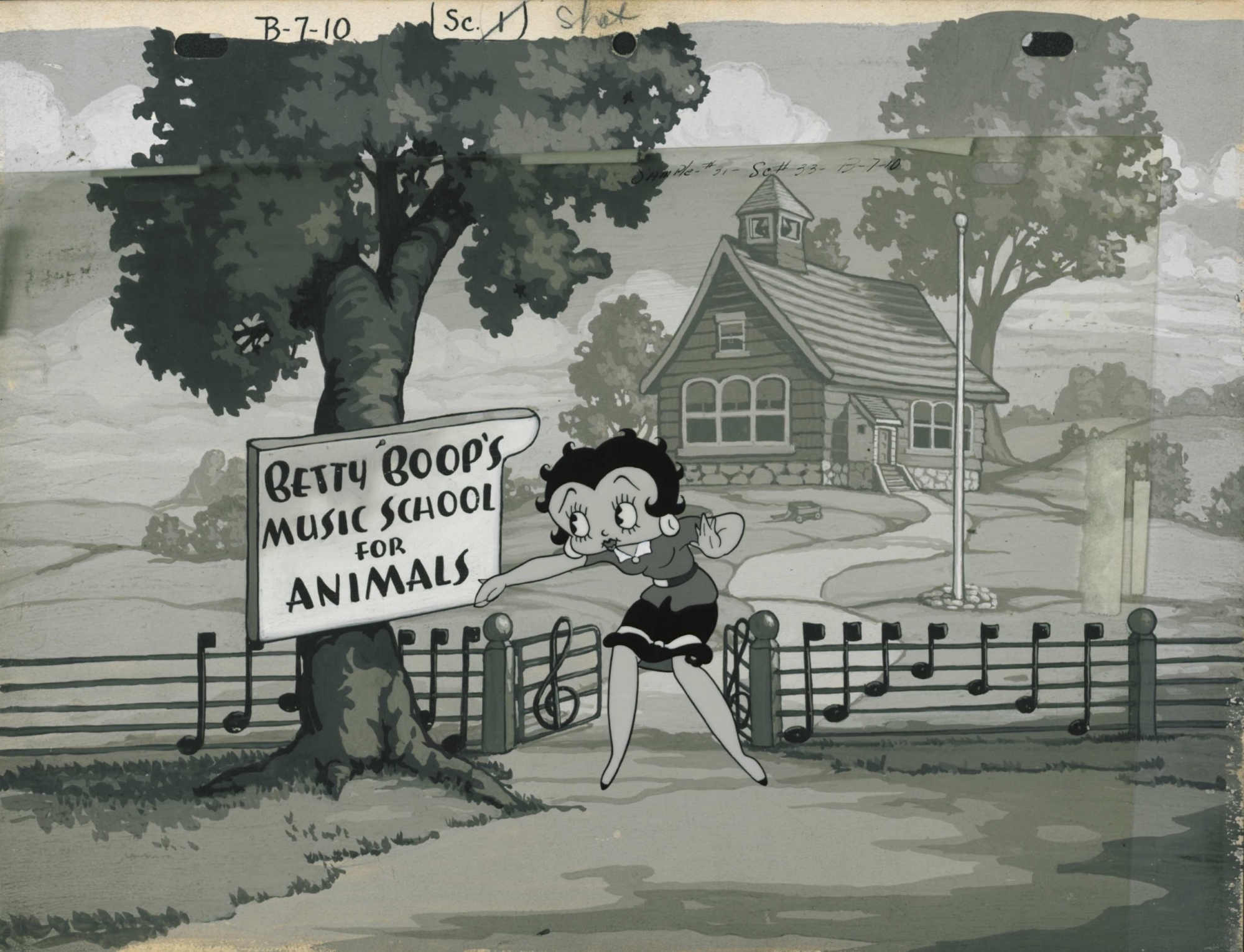 Icons of American Animation (Corcoran Sponsored Show in Baltimore)
Professor Robert Lemieux of McDaniel College, who has collaborated with our exhibition design students and professors in the past, just opened a new exhibition, "Icons of American Animation," in Baltimore. Professor Lemieux has worked with Professors Donna Kirk and Mark Leithauser (from the National Gallery of Art) in "Exhibition Design Studio 3," in which students study the influences and context of an exhibition through hands-on field experience and with outside partners. Many of our exhibition design alumni partnered on this exhibition. Click on 'Our Team' to see them all.
---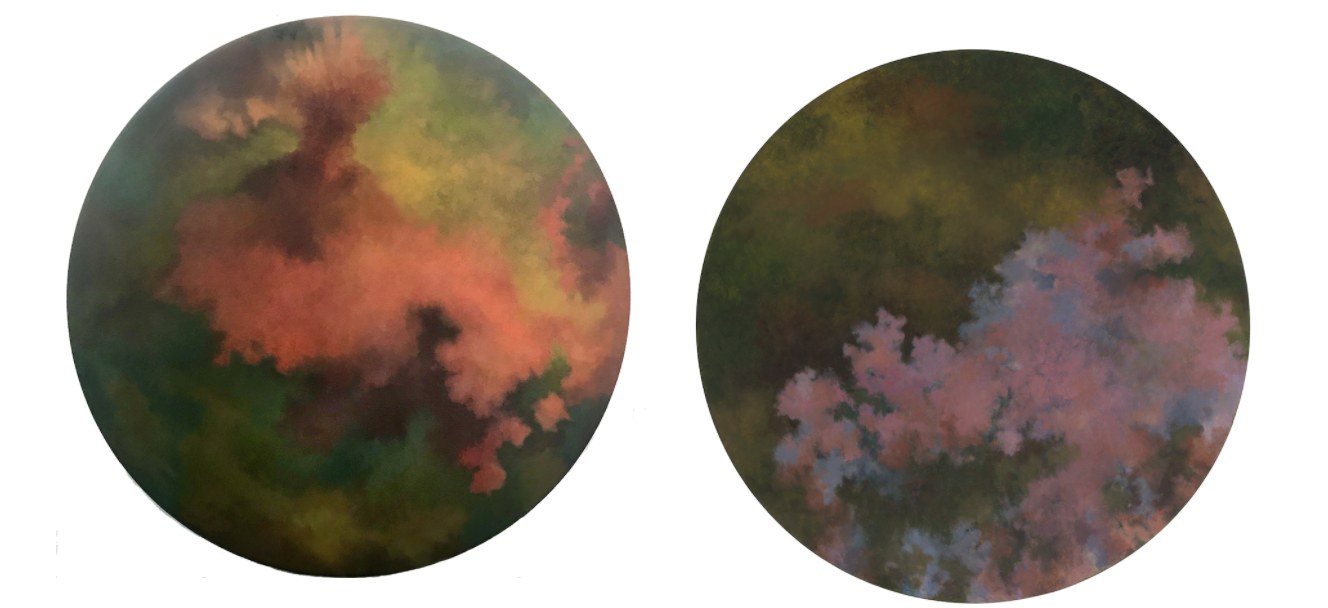 Praise for Professor Janis Goodman's Gallery
Professor Janis Goodman received positive reviews in The Washington Post for her gallery show "Infinite Journey," featured in Gallery Neptune & Brown. Professor Goodman's show was featured for over a month, depicting the beauty of nature and humanity's responsibility to preserve and protect its magnificence.
---
Director Lauren Onkey Featured in Washingtonian
Corcoran Director Lauren Onkey was featured in the Washingtonian's "Guest List: 5 People We'd Love to Hang Out With This January." The article is a monthly roundup of interesting people the staff of the Washingtonian would like to meet and have conversations with. Dr. Onkey was ranked among famous figures and history makers, including Aubrey Bledsoe and Joel Castón.
---
Michelle Beamer
https://www.independent.com/2022/05/18/divine-design-at-lonetree-in-victoria-court/
---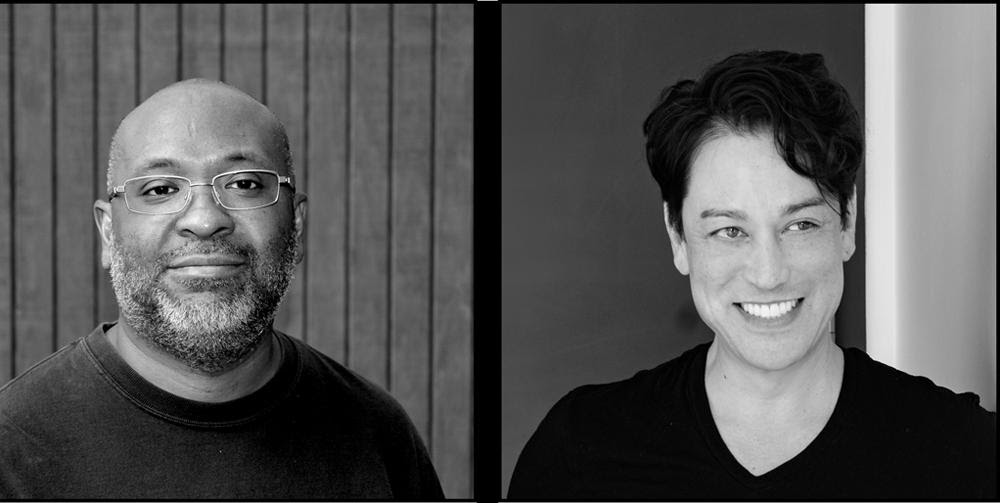 Combating Ignorance and Discrimination with Art
Professor Dana Tai Soon Burgess's "Slant Podcast" started the year off by featuring Gary Jackson, an Afri-Asian Indigenous poet. Jackson shared his experience of growing up in Midwestern America with Black, Korean, and Indigenous roots and revealed how racial discrimination takes on different forms overseas.
Professor Burgess also interviewed Phil Chan, founder of Final Bow for Yellowface, where Chan works to decolonize ballet and dance to integrate accurate representation of various cultures. Click here to listen to the latest episodes on the "Slant Podcast."
---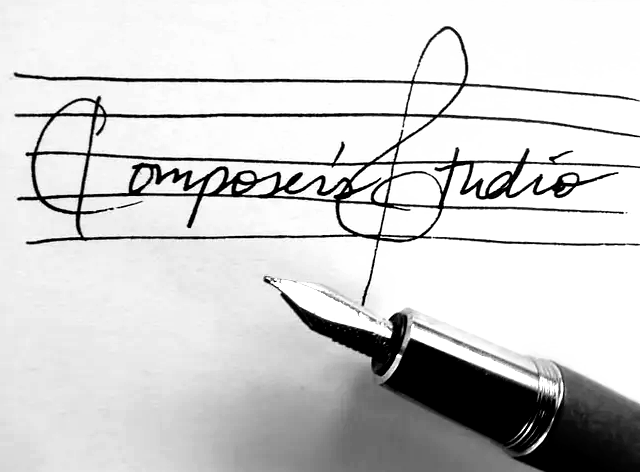 Prof. Douglas Boyce Featured in "Composer's Studio"
Music Professor Douglas Boyce was featured on the podcast "Composer's Studio," where he shared his fascination with language and mythos. The episode focuses on his musical composition that draws on Medieval and Renaissance traditions while remaining within the realm of modernist aesthetic. Click here to listen to the episode.
---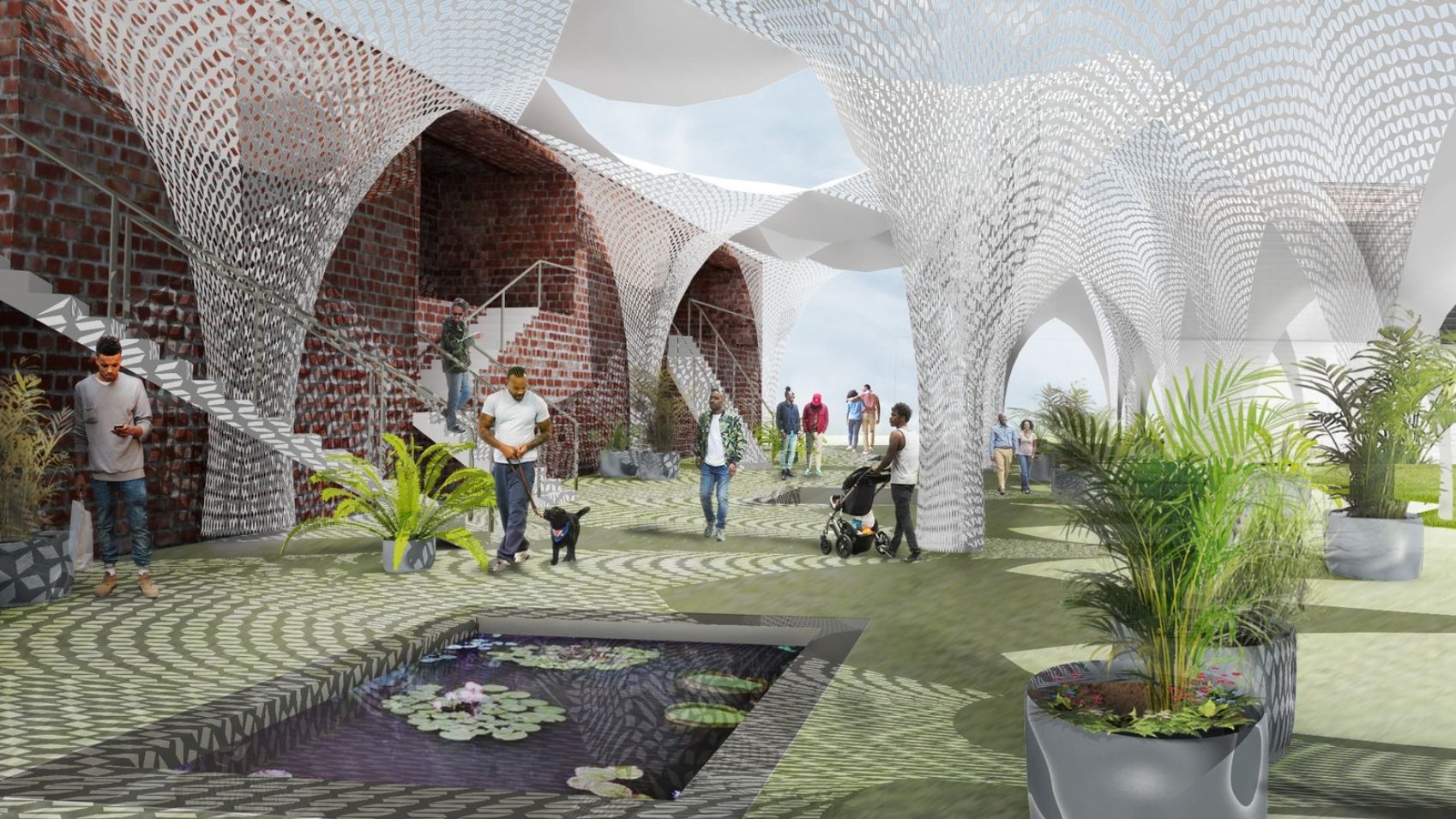 Think Tank Awarded Thousands for Music and Arts
Maria del Carmen Montoya, assistant professor of Sculpture and Spatial Practices, is part of a collective that received $171,000 in awards via Ghana ThinkTank. Her art collective was funded by the John S. and James L. Knight Foundation, which selected 14 artists and arts organizations from the 2021 Knight Arts Challenge Detroit to bring their ideas to life and connect people to each other and to their community. The award will allow the organization to expand the American Riad structure in Detroit and build a stage for musical performances.
---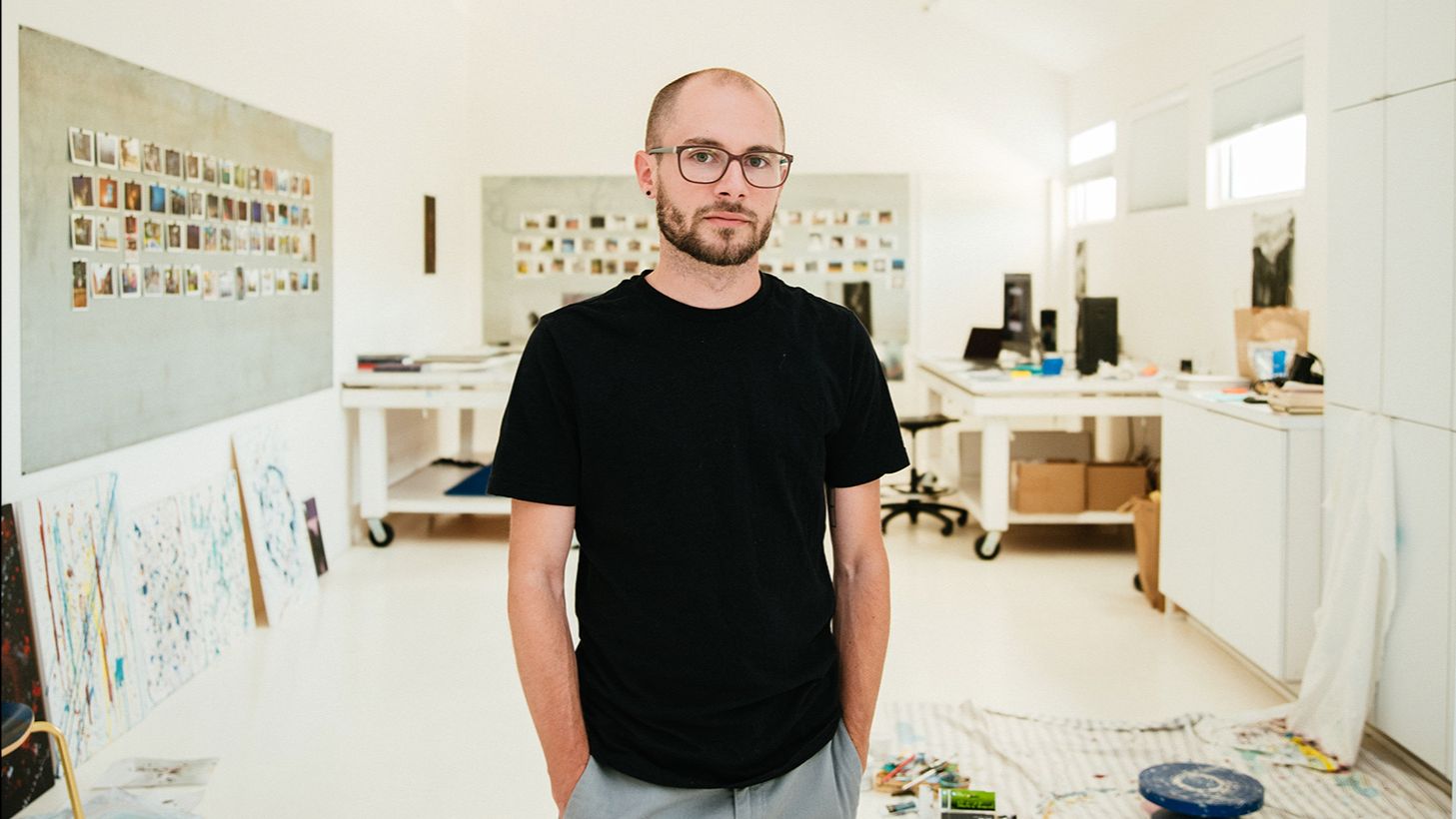 From Corcoran to National Geographic
Corcoran's Matt Eich, assistant professor of Photojournalism, was commissioned to take photographs for National Geographic, which accompanied the article "How music is used to heal the sick in Appalachia,'' by Taylor Sisk. The article focuses on the relationship between music and health in various communities in Virginia.
---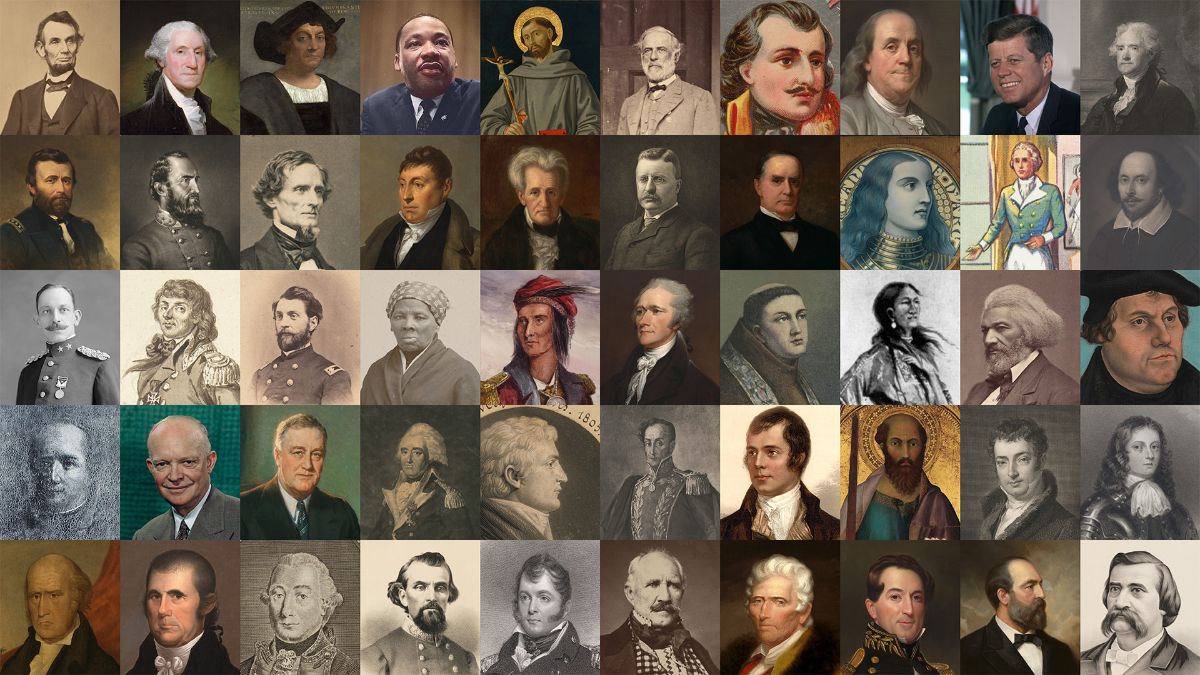 The Lack of Representation in Monuments
Paul Farber, Corcoran's Visiting Professor of Community Engagement, was featured in this Hyperallergic article, which highlighted the glorification of violence in monuments and the lack of representation. The article highlights how white men, slave owners, and generals make up a majority of the top 50 memorialized figures in the United States, but only six of those are women or people of color.
---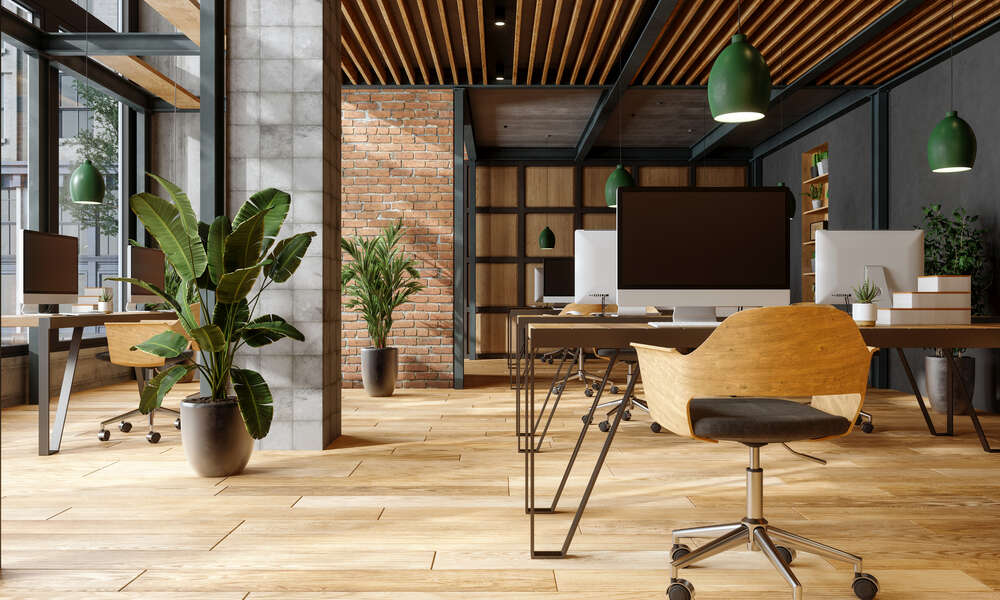 Has the Pandemic Revolutionized Office Spaces?
Stephanie Travis, associate professor of Interior Architecture, was recently featured in an American Society of Association Executives article. The organization, which has over 47,000 members all over the world and specializes in creating professional connections, interviewed Professor Travis on the potential revolution and redesign of office spaces to accommodate professionals in light of the pandemic. Click here to learn more about her interview with the ASAE.
---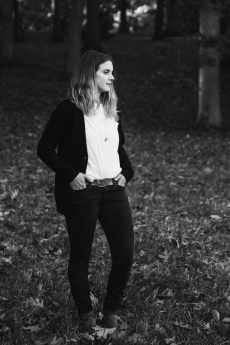 Corcoran Professor's Live Modular Synth Performance
Heather Stebbins, assistant professor of Electronic & Computer Music, performed at Modular on the Mall back in October 2021. Her modular synth performance was played under the dome at the DC War Memorial located on the National Mall. This was her first live modular synth performance.
---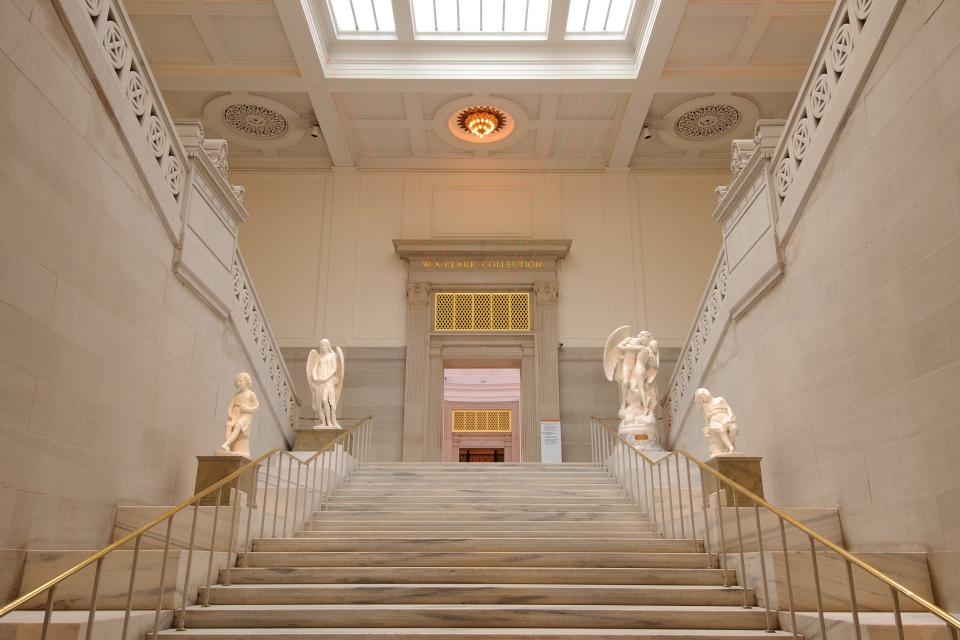 GW Today: Museum World Undergoes Big Changes
Corcoran Professors Suse Anderson and Tashia Dare were featured in a GW Today article regarding the shift in museums in today's digital age. Museums have been working to transform experiences for the public by digitizing exhibitions and virtually archiving museum collections. By doing so, museums can partake in stewardship of artifacts rather than ownership. Both professors also discuss the ethics of involving groups of people who were disproportionately affected by museums claiming ownership of important religious and cultural artifacts. Click here to read more from the article.
---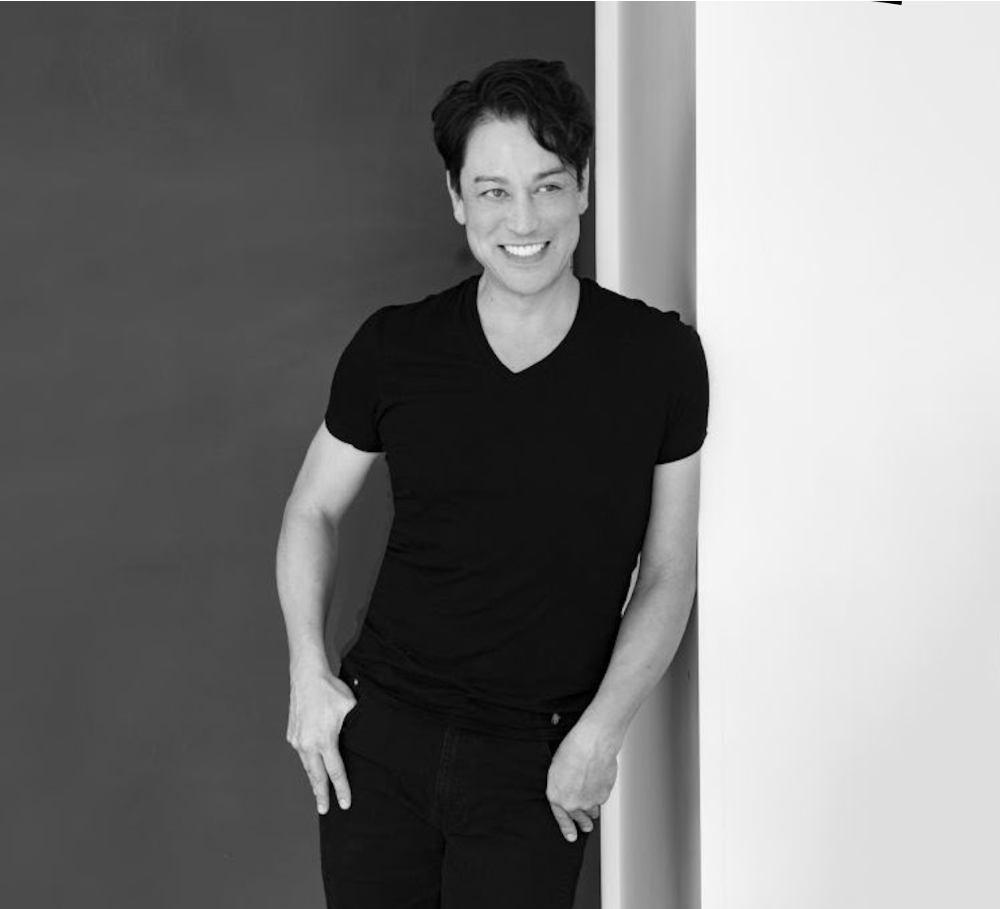 Dana Tai Soon Burgess Elected to Board of Governors in Prestigious Art Club
Professor Dana Tai Soon Burgess was just elected to the Board of Governors for the Arts Club of Washington. The Arts Club of Washington is an organization that hosts performances and programs to promote cultural and social traditions.
---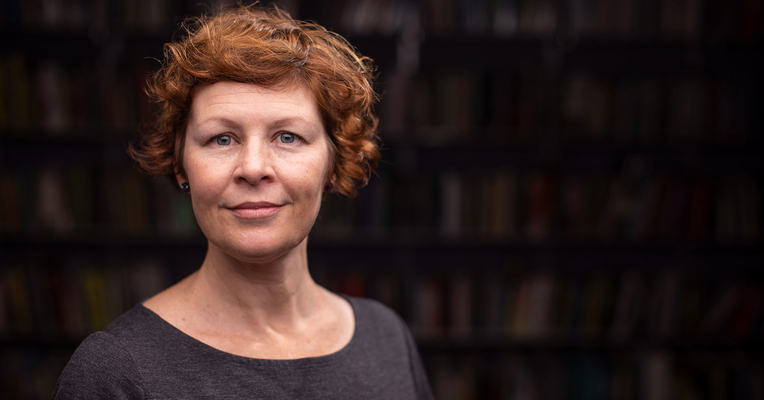 A Corcoran Professor's Review of NFTs and Museums
Dr. Suse Anderson, an assistant professor of Museum Studies at the Corcoran, was featured in the New York Times. The article talked about the trend of museums becoming more involved with NFTs, or digitalized photos and videos that can be traded and sold for profit. Dr. Anderson discussed the risks of museums partaking in a "gimmick rather than focusing on the work itself." Click here to read more.
---
Heather Stebbins Interviewed on Podcast
Professor Heather Stebbins, an assistant professor for Electronic & Computer Music, was recently interviewed on Podular Modcast, a show that talks about modular synthesis in music. Professor Stebbins talked about her experience with the genre and her synth class at the Corcoran. Click here to listen to the episode or find it on other podcast platforms available.
---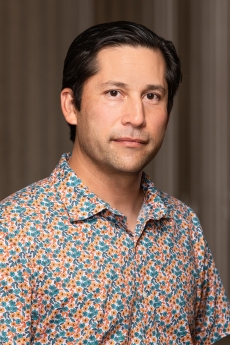 Addressing Racism and Power in the Arts
Professor Loren Kajikawa co-authored an essay in Musicology Now, the digital publication of the American Musicological Society. The piece calls for music and other artistic disciplines to abandon commitments to power-blind pedagogy and to bring important work on race and racism into dialogue with the everyday practice of artistic instruction. Click here to read the essay.
---
Bringing Social Justice to the Classroom
Nadine Seiler and Karen Irwin, who protested at and protected the Black Lives Memorial fence in Lafayette Park throughout 2020, spoke to Professor Mary Coughlin's Preventive Conservation class about collection care and social justice movements.
---

Corcoran Professor as Finalist for Prestigious Art Competition
Maren Henson, a professional lecturer at the Corcoran, has made it to the finalist round for the 2022 Sondheim Art Prize! The prestigious competition will award a $30,000 fellowship to assist in furthering the career of a visual artist or visual artist collaborators living and working in the Greater Baltimore region.
---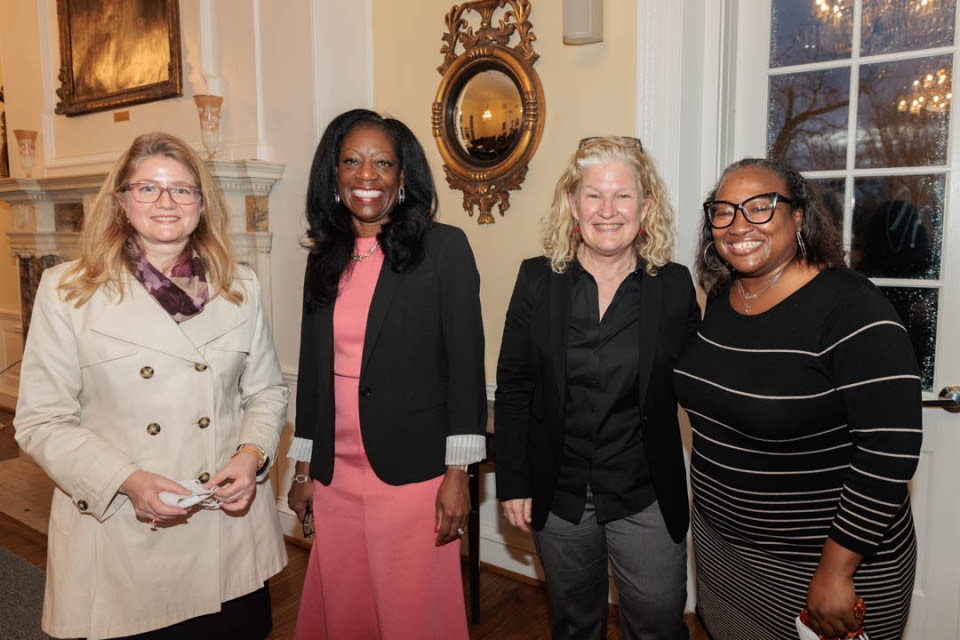 GW Today: Dr. Onkey Among Women Leaders
Corcoran's Director, Dr. Lauren Onkey, was featured in GW Today for speaking at a symposium for GW's Women's Leadership Program. She discussed her experience as an English professor before working for the Rock and Roll Hall of Fame, NPR, and establishing her current position at the Corcoran.
Dr. Onkey urged the students to recognize, honor and follow "those moments when you just feel like you're in the right spot. You're doing work that allows you to grow and be your best self."
---
GW Today: How Many Words Are 10 Pictures Worth?
GW photojournalism professor Matt Eich was featured in GW Today for his work as a photographer and the influence his works have had on his students. Professor Eich, who has been featured in numerous media outlets like the Guardian, National Geographic, and the New York Times, uses photography to tell a story on current issues in local communities, including racism, socioeconomic disparities, and rising sea levels from climate change. In his classroom, he encourages his students to find a narrative in their photography and tell a meaningful story to their audience.