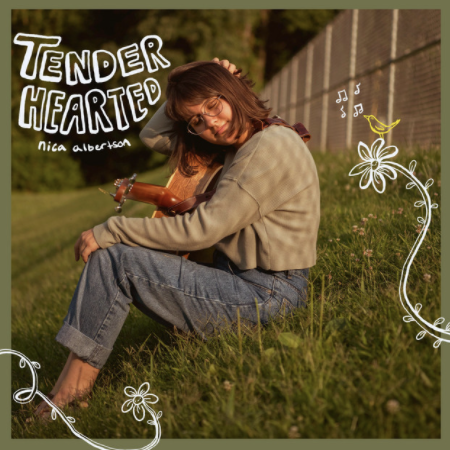 Corcoran Junior Produces Album "Tender Hearted"
Nica Albertson (BA in Music '23) released an album titled "Tender Hearted." As a piano student with skills in guitar and music theory, Nica was able to arrange, record, and produce the project. The end product was a remarkable album that encapsulated emotions of tranquility and longing.
---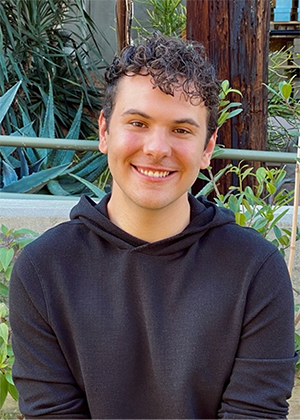 Corcoran Student Presents to Interior Design Educators Council
Todd Neblett (BA Interior Architecture '22) is a student at the Corcoran who has accomplished numerous achievements during his time in the Interior Architecture program. He was a Corcoran Scholar who excelled in academics, became a certified WELL-AP in September of 2021, and will be presenting his topic on being a WELL-AP at the Interior Design Educators Council national conference in March 2022.
---

Corcoran Graduate Students Publish Collection of Works
The students of the Corcoran's Museums and Technology course collaborated over a ten-week period during the Fall 2021 semester to create The State of Museum Digital Practice (2021). Together, they wrote, edited, and published the collection of graduate essays and responses, which will be featured in their Community Projects in coming weeks.
---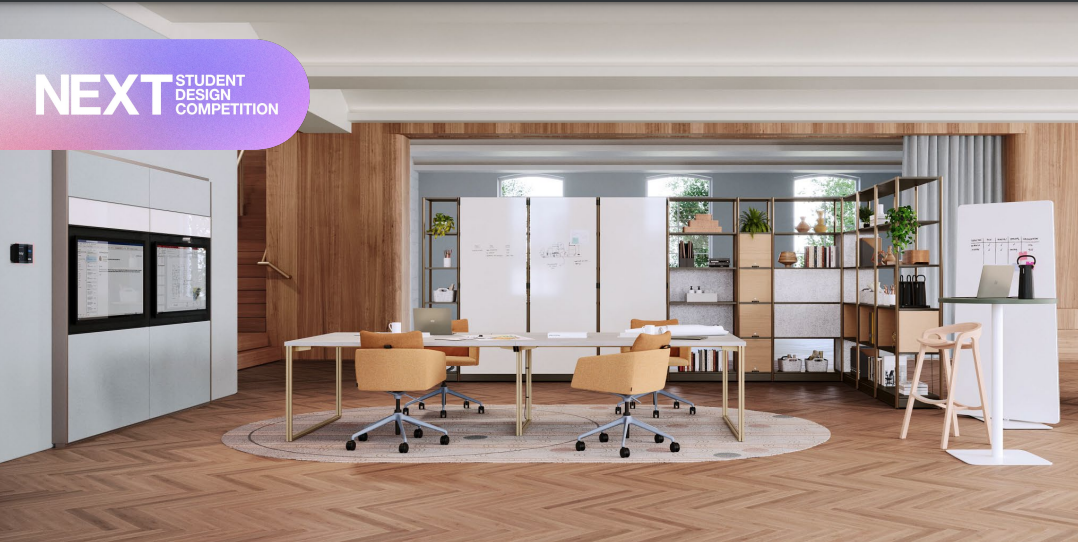 Honorable Mentions in Steelcase Competition
Interior Architecture MFA second year student Bryce Delany received an honorable mention in the 2021 Steelcase Student Design NEXT Competition. Out of 995 submissions from 76 interior design programs, her project placed in the top 10. Professor Diana Araoz-Faser is the faculty who led the course (Studio 4 Graduate).
---
Addressing the Effects of Colonialism in Religion and History
Katie Prinkey (Museum Studies, MA '23) had her first publication released on January 21 in the online journal of the Coalition of Master's Scholars on Material Culture. Her article, "Cultural Colonialism at the Museum of the Bible: Have they Found Redemption?" applies cultural colonialism and the theory of colonial matrices of power to the collecting practices of the Green family and the Museum of the Bible.
---
Interior Architecture: Learning to Adapt in the Pandemic
Bryce Delaney (BFA '24) was recently featured in a GW Today article discussing the impact the Covid-19 pandemic has had on interior design and architecture. Bryce, who also placed in the top ten out of 995 submissions in a prestigious annual competition sponsored by Steelcase, highlighted the importance of adaptability in the field of interior architecture.
"I hope we can create environments that make people feel more comfortable coming back into the workspace," Bryce said. "One way to do that is by incorporating biophilic principles, bringing the natural environment back inside and blending it with the interior environment." Read more about Bryce's work, Prof. Stephanie Travis and the Corcoran's Interior Architecture program.
---
Corcoran Senior at the Washington Post
Maansi Srivastava (Photojournalism '22) was recently listed among the Washington Post's summer class of interns. Maansi, who has had her photography featured in Rolling Stone and was awarded a bronze medal in the documentary category for the College Photographer of the Year competition, will intern at the Post as a photographer.
---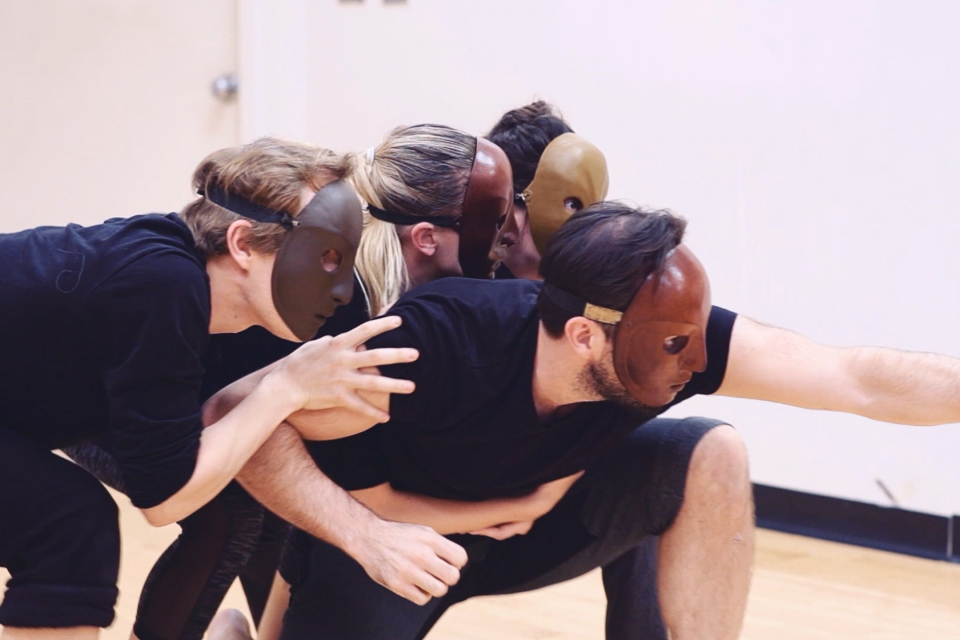 GW Today: The Adaptability of Actors
Since the beginning of the pandemic, actors have been forced to adapt to their environments to continue entertaining audiences. Through the use of radio, actors have been able to return to their roles while maintaining social distancing. Read GW Today's article about how a group of GW Classical Acting graduates and Director Alec Wild came together to bring theater back to life for audiences.
---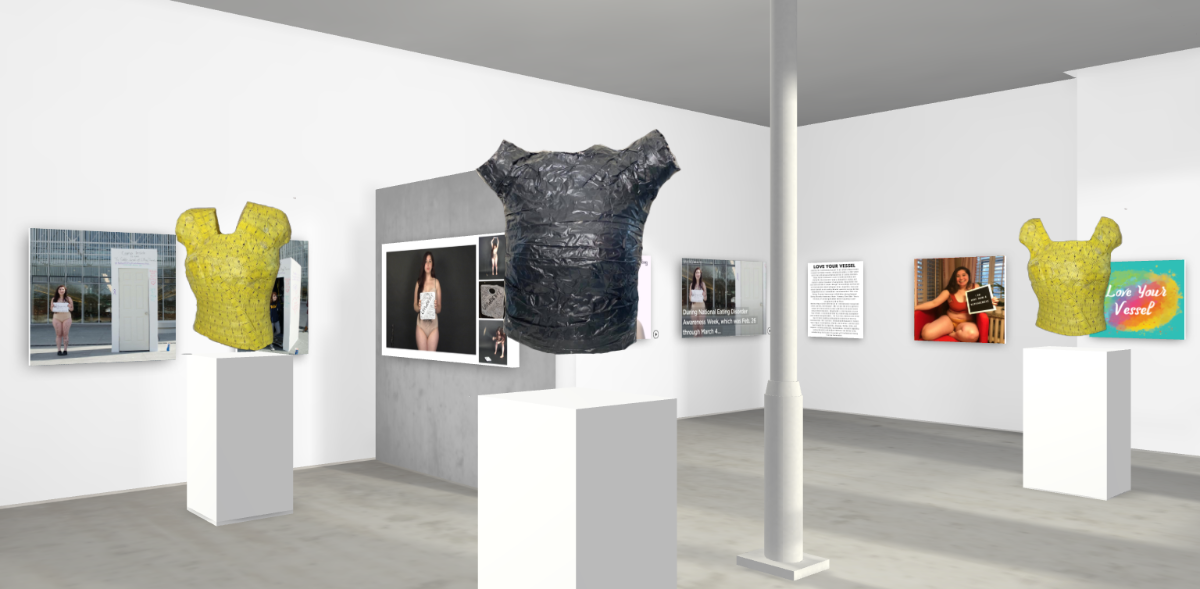 Combating Eating Disorders Through Art
Martina Maya-Callen, a student in the MFA program for Social Practice, works to celebrate bodies and dismantle the unrealistic beauty standards in society and promote awareness of eating disorders. Her "Love Your Vessel" art exhibition tells the story of one eating disorder warrior's journey to self acceptance which catapulted into an international social movement. The exhibition launched during National Eating Disorder Awareness Week, February 21st-27th.
---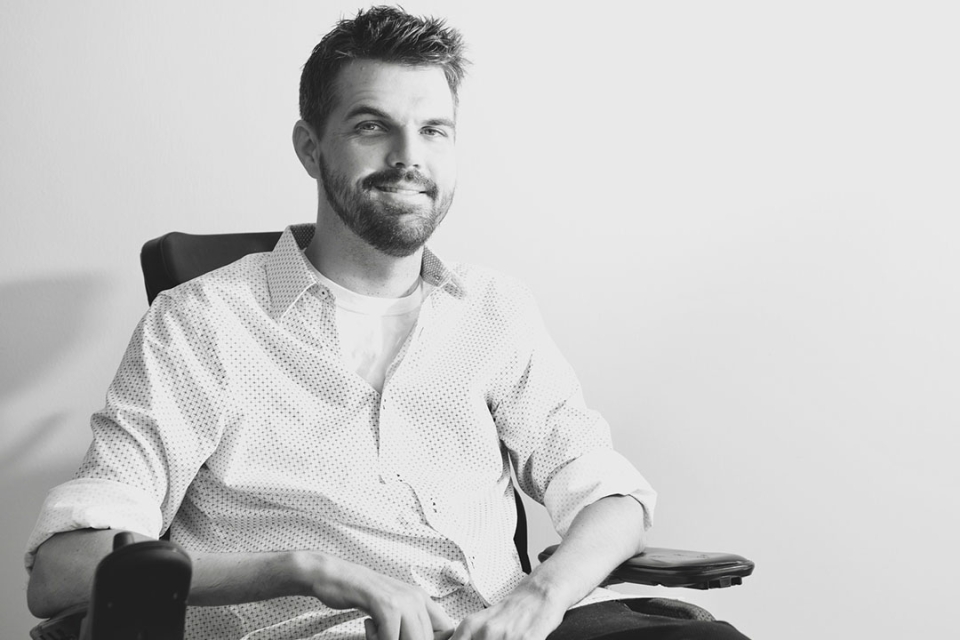 Deconstructing Stereotypes Through Art
Wes Holloway, a graduate student in Corcoran's Social Practice Program, uses art to deconstruct stereotypes of masculinity, sexuality and body ideals. His MFA Thesis exhibition, DESIDERIUM, uses materials as tools to glimpse into, or pry open, the potential access points into communities he longs to be accepted in. "Art has helped open my eyes to what other people have lived through and the universality of what we all go through," Wes said.
---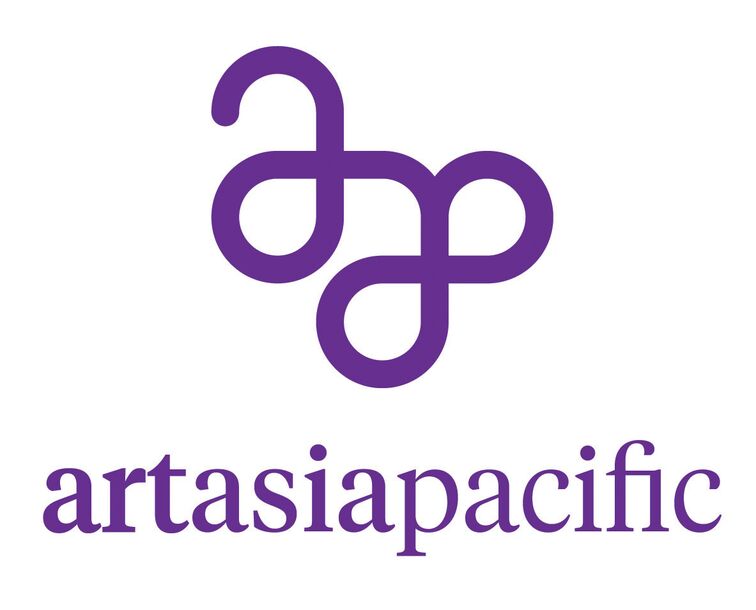 Corcoran Student Publishes Review in Art Periodical
Ariana Heffner, an Art History undergraduate student, recently published an exhibition review in ArtAsiaPacific which you can read here. It is a periodical dedicated towards covering art and culture in Asia, the Middle East, and the Pacific. Ariana reviewed the exhibition "Hung Liu: Portraits of Promised Lands" at the National Portrait Gallery."
---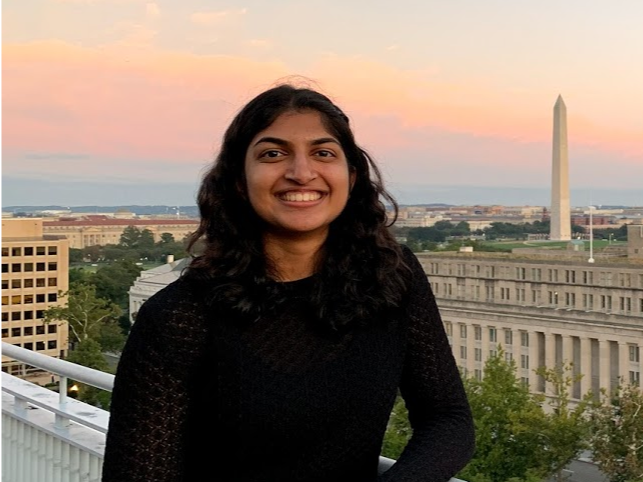 Corcoran Student Recognized for Exemplary Work
Congratulations to Laya Reddy for receiving GW's Undergraduate Studies Award, which recognizes innovation and leadership in community service or activism by a graduating senior. Laya, who is double-majoring in Music and Political Science, and double-minoring in Africana Studies and Women's, Gender, and Sexuality Studies, was chosen by a committee of faculty and undergraduate advisors who were impressed with her breadth of interests, leadership within GW, and academic accomplishments. Her name will be listed in the CCAS graduation program as a recipient, and the award comes with a cash prize.
---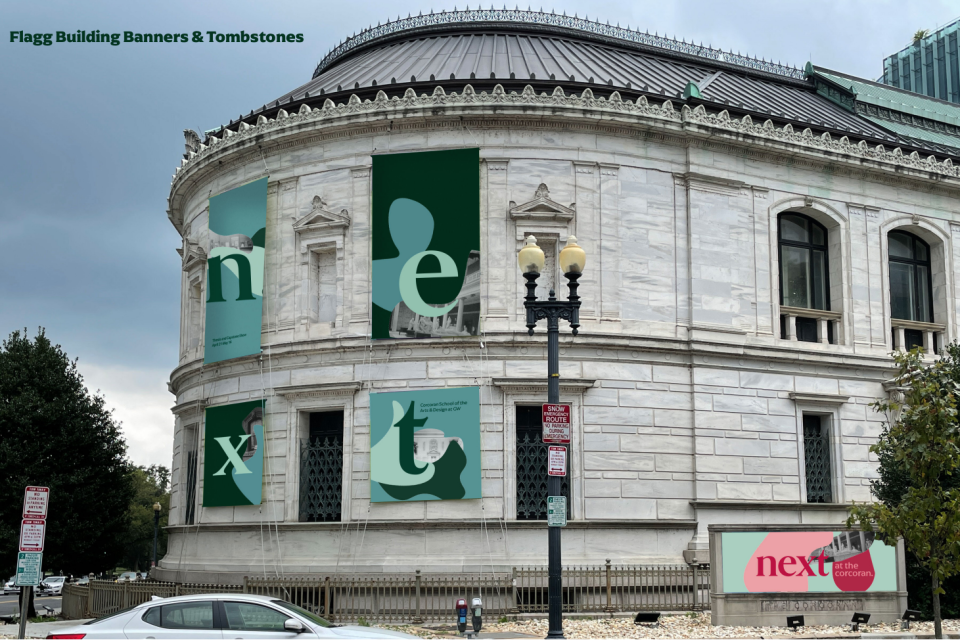 GW Today: Designed by Undergrads, NEXT 2022 Brand Celebrates Nostalgia and Messiness
GW Today features juniors Amanda Bohn and Alexandra Tan of the Corcoran's Design Lab, who handled every element of the exhibition's branding. The article opens: "It'll soon be clear to anyone passing the Corcoran School of the Arts and Design's Flagg Building that something big is on its way. Story-height banners are going up on the building's stately Beaux-Arts façade and the low display plinths known to students as "tombstones" to advertise NEXT 2022, the school's culminating thesis and capstone show, which returns with an in-person opening night celebration April 28 after two years online." Read more.
---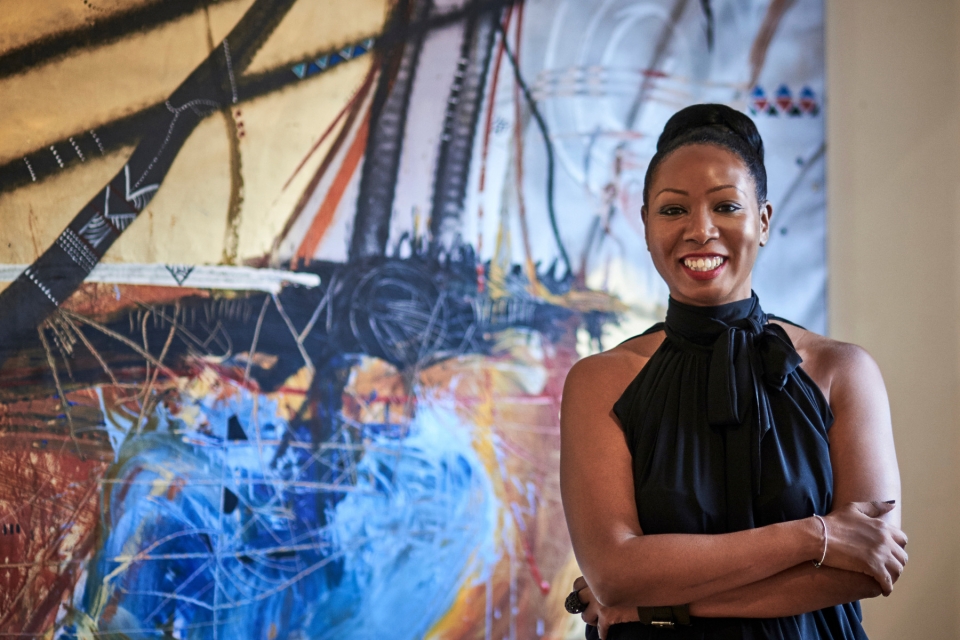 The Fearless Artist
Kiki Somerville, a graduate student in the Corcoran's Social Practice MFA program, was featured in GW Today for her work with The Fearless Artist. The organization, founded by Kiki in 2011, works to support and promote artists in order to create social change in the art industry.
---
Building Community Engagement Through Art
Jaida Rogers, a sophomore studying music, has been selected by Campus Compact Mid-Atlantic (CCMA) as a civic fellow for the 2022–2023 academic year. Jaida serves as an engageDC student leader with the Latin American Youth Center (LAYC) in the Columbia Heights neighborhood, where she leads a team of GW engageDC students working with students in LAYC's DC Teen Center. Jaida, who is also interested in the arts and composition, guides students at LAYC through art projects to help them express themselves.
---
Congratulations to Taylor Corzine (IA MFA 2022) who won the Student Design Award at the International Interior Design Association (IIDA) (Mid-Atlantic Chapter) for her project, Children's Inn.