Philip Jacks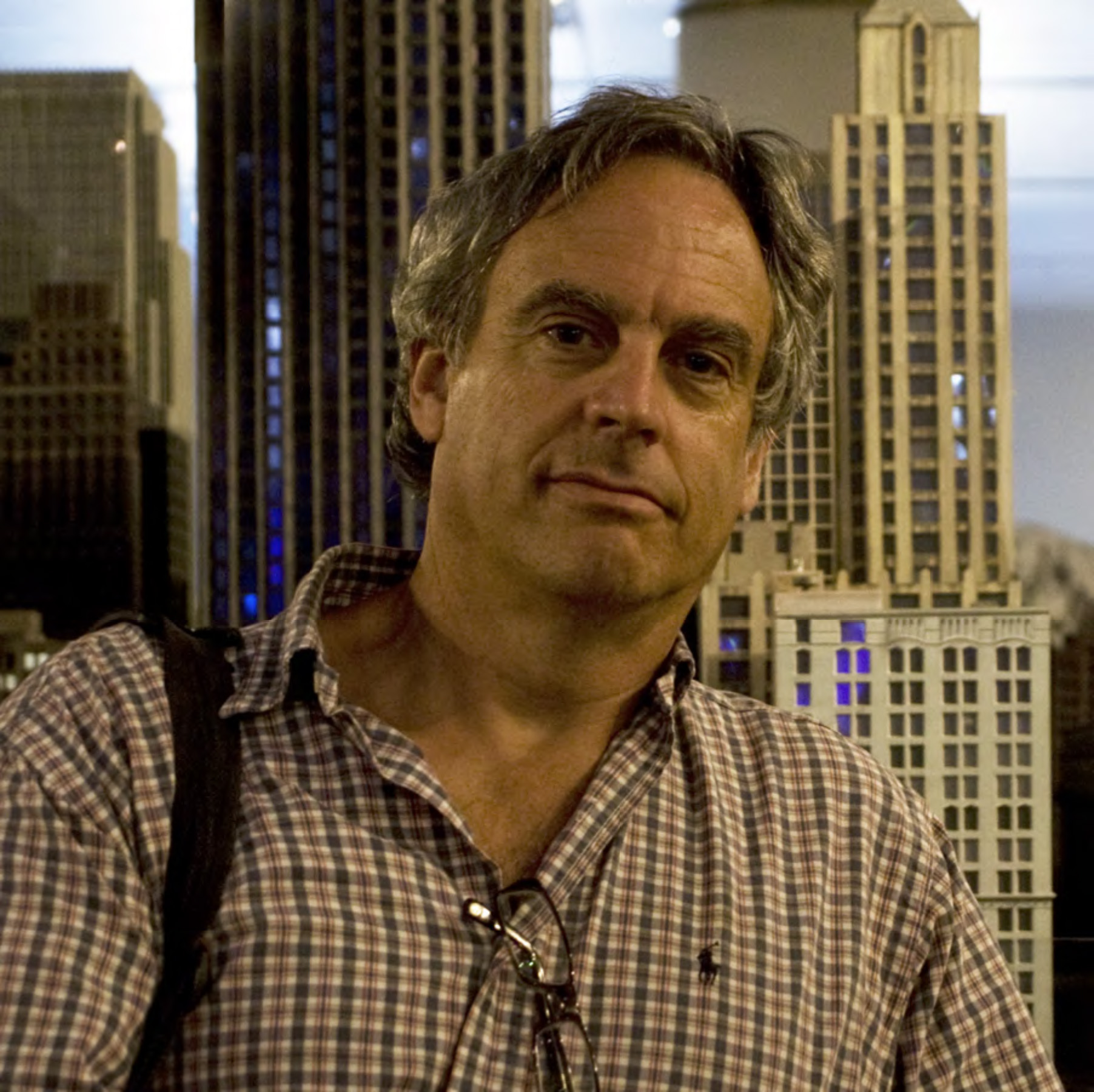 Philip Jacks
Professor, Art History Director of Visiting Artists & Scholars Committee
---
Contact:
Bio
Philip Jacks is a Professor in the Art History Program within the Corcoran School of the Arts & Design. He pursued his doctoral research in Rome on Fulbright and Samuel H. Kress Fellowships. After teaching from 1985 to 1988 at the University of Western Ontario in London, Canada, he took an appointment in History of Art at Yale University, where he taught from 1988 to 1995. Following a one-year visiting professorship at the University of Michigan, he came to GWU in 1997.
---
Current Research
His newest book, 'To Make it a Grand Entrepot': the Story of Locust Point, Baltimore, explores the evolution of a distinctive urban form, the B & O grain silo, and its conversion to a residential high-rise in the early 21st century. Having written a study on the adaptive reuse of ancient ruins in Rome, Professor Jacks next hopes to undertake a project of broader scope, The Afterlife of Architectural Monuments, on the recycling of buildings from classical antiquity to the early 20th century.

Most recently, Professor Jacks designed and oversaw construction of the new Seminar Room and Graduate Lounge on the first floor of Smith Hall of Art. He is currently assembling a group of faculty across several departments to launch a "Cities" program as an Undergraduate Minor at GW.
---
Distinctions
Morton Bender Undergraduate Teaching Award

Serves on the advisory board of the Academy of Distinguished Teachers


 
---
Publications
An internationally recognized scholar of Italian Renaissance art and architecture, Professor Jacks has published articles in the Art Bulletin, Renaissance Quarterly, Römisches Jahburch für Kunstegeschichte, Architectura and Arte Lombarda. His first book, The Antiquarian and the Myth of Antiquity: The Origins of the Renaissance in Renaissance Thought (Cambridge, 1993) examines how Renaissance architects and humanists reconstructed the ancient city through maps, guidebooks and drawings. In 1994, he organized an international conference funded by an NEH grant on the Renaissance artist and writer, Giorgio Vasari, whose Lives of the Most Excellent Painters, Sculptors and Architects (1568) lies at the cornerstone of modern art history. His edited volume, Vasari's Florence: Artists & Literati at the Medicean Court (Cambridge, 1999) looks at aspects of historiography, collecting and political propaganda in the artistic circle of Cosimo I. In 2004, Professor Jacks edited and annotated the English translation of Vasari's Lives for the Modern Library series of Random House.

Professor Jacks collaborated with the economic historian, William Caferro, on a cross-sectional study of the Spinelli family, whose archive came to the Beinecke Library at Yale University in 1988. Their book, The Spinelli of Florence: Fortunes of a Renaissance Merchant Family, documented the accumulation of private wealth through banking and textiles, as well as the expenditure on chapels, tombs, domestic arts, a resplendent palace and the cloisters of Santa Croce. Their monograph, a Choice Selection of the Year (2001), has appeared in translation, Gli Spinelli di Firenze: Mercadanti e Mecenati nel Rinascimento (Edifir, 2014).
---
Education
BA cum laude Painting & Art History, Cornell University
Ph.D. Art History, University of Chicago
Master of Architecture & Certificate in Historic Preservation, University of Maryland, 2011
---
Professional Organizations
Director on the Board of the Latrobe Chapter of the Society of Architectural Historians

Long-time member of the College Art Association

Long-time member of SAH

Long-time member of the Association for Preservation Technology