Randy Baker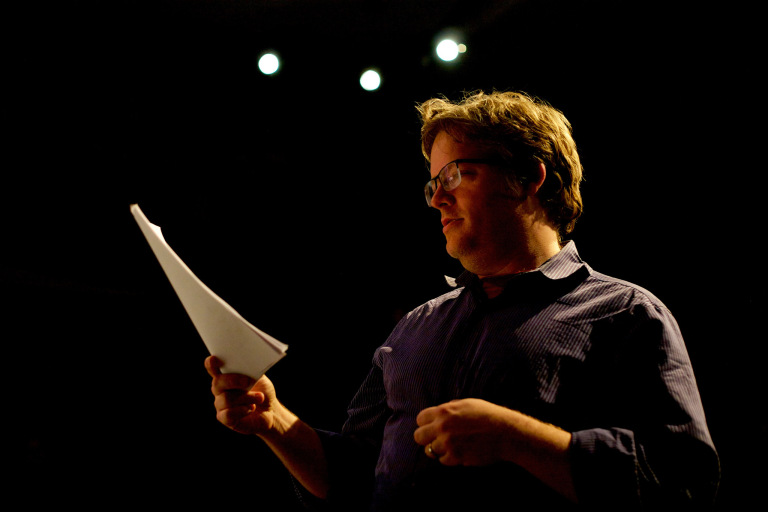 Randy Baker
Adjunct Professor of Theatre, Theatre & Dance Program
---
Contact:
Building XX, 814 20th St NW
Washington, DC DC 20052
Bio
Randy Baker is a playwright, director and the co-Artistic Director of Rorschach Theatre. Recent shows he has directed with Rorschach Theatre include Very Still and Hard to See (Five Helen Nominations including Best Director), The Electric Baby, She Kills Monsters, The Minotaur and After the Quake. Recent shows he has directed outside of Rorschach include the seven-room living installation piece, Hello, My Name Is… at The Welders (3 Helen Hayes Nominations including best director), a shadow puppet gamelan-inspired A Midsummer Night's Dream at WSC Avant Bard, Big Love at Catholic University, Anon/ymous at Georgetown University and his own adaptation of Rashōmon at American University. Recent playwriting projects include the world premieres of Forgotten Kingdoms and Truth & Beauty Bombs: A Softer World at Rorschach Theatre as well as workshops and educational productions of The Burning Road (Arena Stage), Monastery (Theater J), Rashōmon (American University and Spooky Action Theatre), Circus of Fallen Angels (NCDA and American University) and wild42hold (George Washington University).
---
Education
BA in English, University of Richmond
MFA in Creative Writing, Goddard College
---
Professional Organizations
Co-Artistic Director, Rorschach Theatre
Member, Dramatists Guild