Paul Reuther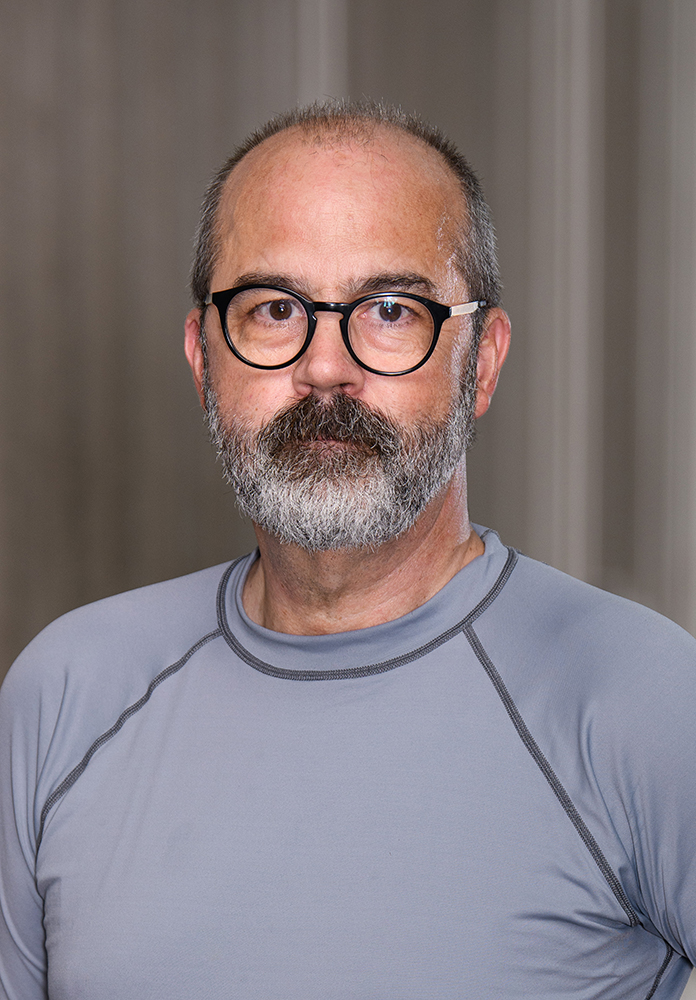 Paul Reuther
Visual Resources Coordinator
---
Contact:
Office Phone:
(202) 631-8656
801 22nd St. NW, A-106
Washington DC 20052
Bio
Paul Reuther is a a painter, a teacher, and an image collections curator. He has been a GW faculty and staff member since 2004. His creative and research interests tend toward natural perception, hand made, traditional old techniques and processes. In his academic role as a visual resources curator he is focused on digital scholarship and collections and the promise of the semantic web.
Paul currently teaches Technical Art History (AH3170) and heads the Visual Resources Center in the Art History Program.
Education
MFA Studio, The George Washington University
BFA Studio/Art History, University of Pennsylvania
Pennsylvania Academy of Fine Arts (4 year cert.)

Personal website: paulreuther.com