Kevin Patton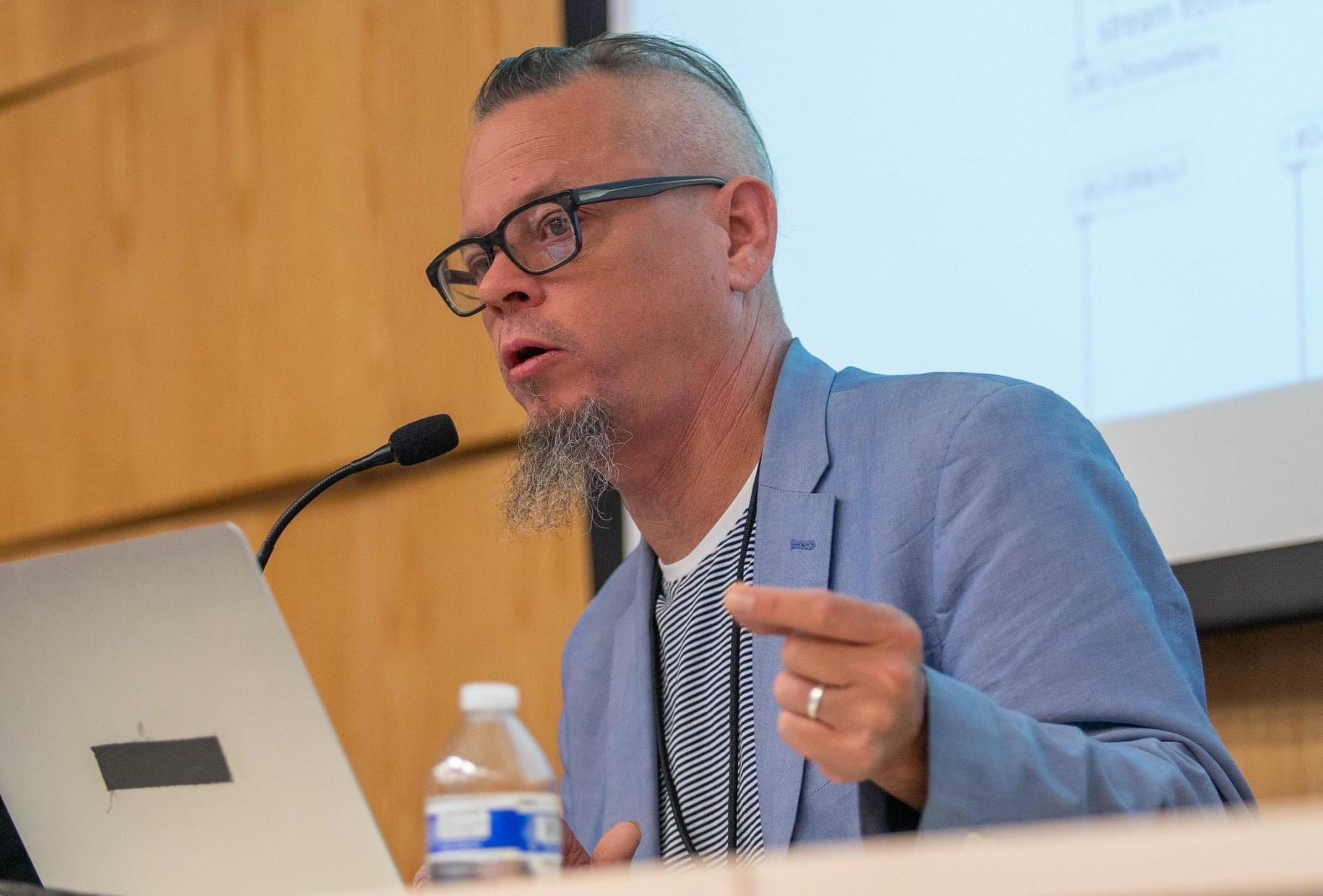 Kevin Patton
Assistant Professor, Director of Graduate Studies & Undergraduate Advisor, Interaction Design
---
Contact:
Bio
Kevin Patton is a designer, musician, and creative technologist whose projects often include novel approaches to physical and computational interaction in expressive contexts. His research interests include expressive technological systems, automation and agency, visualization, musical thinking, and human centered design. Recent projects include developing immersive web experiences, leading community design initiatives, and composing electroacoustic music. Kevin is the founder of Studio Orpiment, an interactive design studio with a focus on immersive sound and music mixing and mastering.

Kevin holds a Ph.D. and M.A. in multimedia composition from Brown University and a MM in jazz studies from the University of North Texas. He was an Invited Researcher at the Sorbonne, University of Paris IV, for the Spring of 2009.

---
Distinctions
Invited Researcher at the Sorbonne, University of Paris IV, Spring 2009
 
---
Publications
Kevin's scholarship includes presentations and writing about the contemporary practice of music and art forms that are deeply mediated by technology attempting to flesh out the theoretical implications towards agency, subjectivity, improvisation, and even circuit design where the interface is viewed as a temporal convergence of technology and agency, spirit and expression. A moment-of-now, if you will, that can be used to posit questions of not only automation and design but also ability and ethics.
---
Education
Master of Music in Jazz Studies, University of North Texas
MA in Electronic Music & Multimedia Composition, Brown University
PhD in Electronic Music & Multimedia Composition, Brown University