Katherine Markoski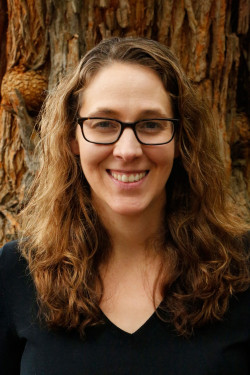 Katherine Markoski
Adjunct Professor in Art History
---
Contact:
801 22nd Street, NW, Smith Hall of Art, 105
Washington DC 20052
Katherine Markoski's teaching, research, and curatorial work focuses on modern and contemporary art, with emphases on American art, time-based art, and the intersections of art and politics. As a recipient of a Dedalus Foundation Dissertation Fellowship and a Smithsonian American Art Museum Postdoctoral Fellowship, Markoski examined the significance of notions of community to artistic practice at Black Mountain College. Currently, she is at work on related projects, including a study of the school's relationship to its southern context for a forthcoming volume on art in and of the American South. She has held positions at the Hirshhorn Museum and Sculpture Garden and Washington College and has also taught courses on modern and contemporary art at American University, Catholic University, and Oberlin College. In 2022, she co-curated the exhibition America: Between Dreams and Realities, Selections from the Hirshhorn Museum and Sculpture Garden for the Musée national des beaux-arts du Québec and co-authored the accompanying catalogue.

 
---
Markoski is currently at work on two articles, both of which emerge from her research on Black Mountain College: one examines Cy Twombly's earliest paintings while the other considers two films by Tacita Dean that take the dancer-choreographer Merce Cunningham as their subject.

 
"Local Learning: Black Mountain College's Southern Grounding" in Reading Southern Art (forthcoming)

"A set of heroes and sheroes" for Corita Kent: Heroes & Sheroes (Fine Arts Center Gallery, University of Arkansas, 2022)

With André Gilbert, America: Between Dreams and Realities, Selections from the Hirshhorn Museum and Sculpture Garden (Musée national des beaux‑arts du Québec, 2022)

Contributor to Hirshhorn Museum and Sculpture Garden: The Collection (DelMonico Books, 2022)

Twenty-five short essays in Melissa Ho, ed., Artists Respond: American Art and the Vietnam War, 1965-1975 (Smithsonian American Art Museum; Princeton University Press, 2019)

Review of Judson Dance Theater: The Work is Never Done  (Museum of Modern Art) in ASAP/J (December 2018)

"The Postwar Work of American Modernism" in The Enormity of the Possible (Paul Kasmin Gallery, 2017)

In Focus: 'Dancers on a Plane' (to Merce Cunningham) 1980-1 by Jasper Johns (Tate Research Publication, 2016)

"The Formation of the Merce Cunningham Dance Company" in Helen Molesworth, et al., Leap Before You Look: Black Mountain College 1933-1957 (Institute of Contemporary Art; Yale University Press, 2015), pp. 360-363

 
AB in History of Art and Architecture, Brown University
MA in History of Art, Johns Hopkins University
PhD in History of Art, Johns Hopkins University