Fred Marcellus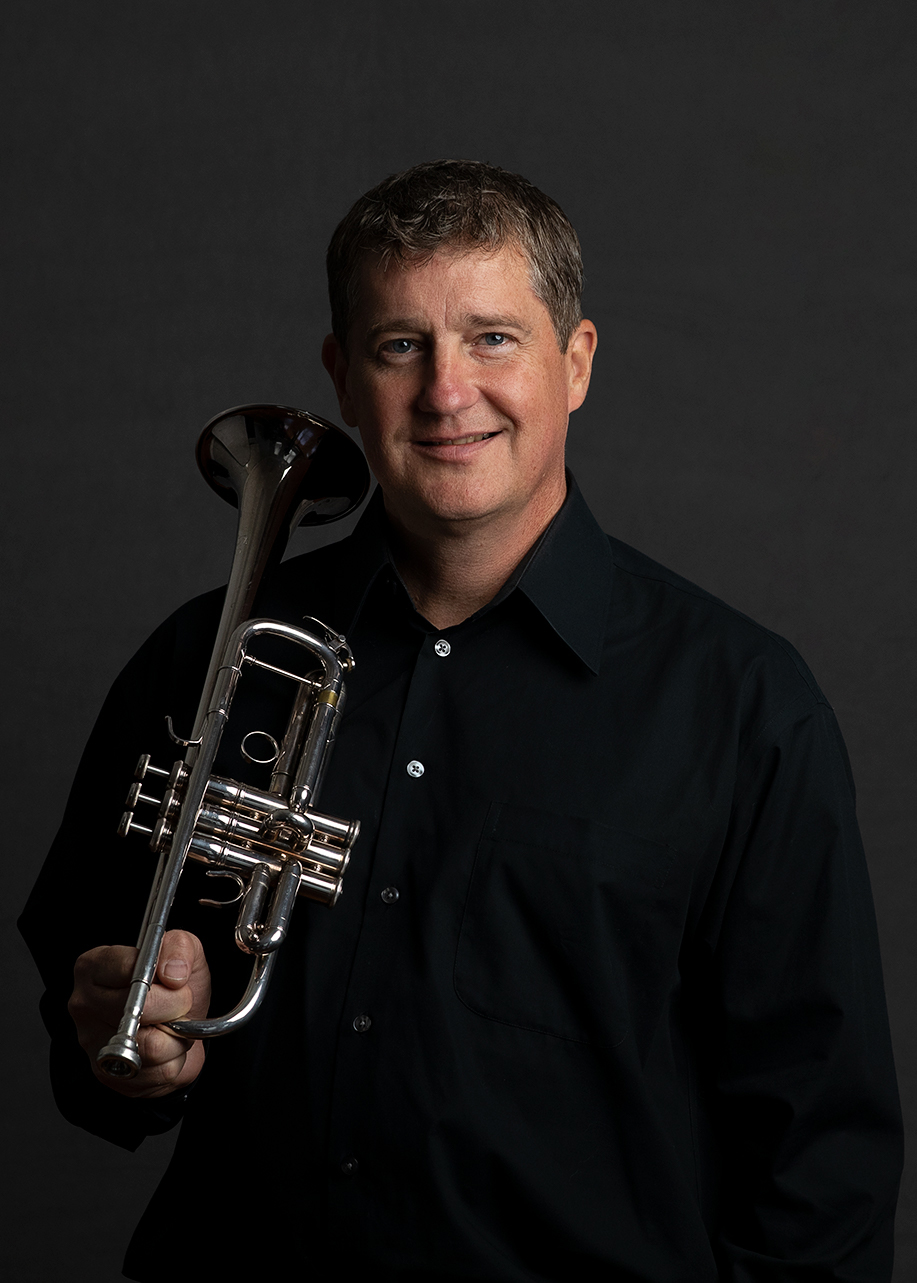 Fred Marcellus
Lecturer in Music, Trumpet, Music Program
---
Contact:
Bio
Fred Marcellus is a native of the Washington, D.C. area and is an active teacher, clinician, adjudicator, soloist and freelance trumpet player. He holds degrees from the Eastman School of Music and Wichita State University.
In addition to teaching trumpet at the George Washington University, he is the contractor and a member of the Washington Ballet Orchestra. He has been one of the first call substitute players with the National Symphony Orchestra and the Washington Opera Orchestra for the past 25 years. From 1991-2000, he was a Soloist and Assistant Principal Cornet of the "President's Own" Marine Band, and is presently finishing his military career acting as the First Sergeant with the Band of the Nation's Capital, the 257th Army Band with the DC National Guard.
As a soloist, he performed over 130 solos with the U.S. Marine Band on four national tours. He was a featured soloist with the American Ballet Theatre in NY and with the Wichita Symphony and at the Midwest Band Clinic and NY Brass Conference. In the Washington D.C. area, he has performed with many groups including the Washington Chorus, Master Chorale of Washington, the Choral Arts Society, the Alexandria Symphony, the Chesapeake Orchestra, the Wolf Trap Opera, the Dominion Brass, the Virginia Grand Military Band and the Capital Wind Symphony.
Prior to joining the "President's Own" Marine Band, he was a member of the Wichita Symphony and the Wichita Faculty Brass Quintet in Wichita, Kansas.
---
Current Position outside of University
Current Contractor and Trumpet with the Washington Ballet Orchestra

First Sergeant 257th Army Band-D.C. National Guard

Freelance Musician-Washington, D.C. 
---
Distinctions/Publications
Cornet Soloist with U.S. Marine Band, the "President's Own." Over 130 solos on four national tours. Featured soloist on "On Tour" CD with Marine Band. Soloist for the American Ballet Theatre Gala Concert, Wichita Symphony, Midwest Band Clinic, NY Brass Conference, International Trombone Conference. Recordings with the Marine Band, Rochester Philharmonic, Eastman Wind Ensemble, Washington Choral Arts Society.
---
Education
Master of Music, Wichita State University

Bachelor of Music, Eastman School of Music
---
Professional Organizations
International Trumpet Guild