David Page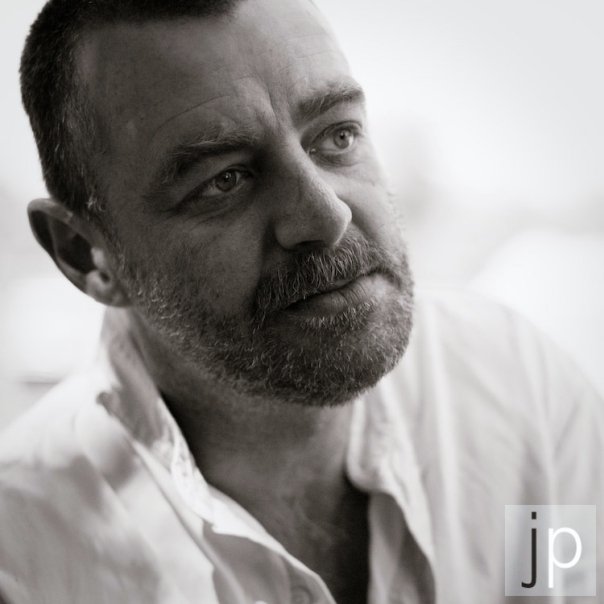 David Page
Professional Lecturer, Fine Arts, Studio Arts Program
---
Contact:
Bio
David Page is an artist and educator who has exhibited in over 60 shows, including solo shows, biennials, and trade show expositions. In addition to having worked as a freelance artist with concept drawings at Experience Music Project in Seattle and display props in the Smithsonian's Museum of African American Culture in Anacostia, he has fabricated sculptural set pieces for feature films The Euphoria Project and Hannibal. He lives in Baltimore with his wife (and jewelry designer) Lauren Schott and pit-bulls, Mavis and Voltaire.
---
Current Research & Exhibition
Sculptor in Residence, American University
Mr. Page's work deals largely with perceived threat as opposed to probable danger, our need for safety, notions of punishment in pursuit of security and the hidden or ignored brutality that underpins everyday life.
He recently showed his solo show, "Ornamental Cookery", at the Katzen Art Center at American University.
---
Distinctions
2012: Individual Artist Award: Crafts, Maryland State Arts Council

2011: Faculty Development Grant, Corcoran College of Art and Design

2009: Individual Artist Award: Sculpture, Maryland State Arts Council

2007: Individual Artist Award: Sculpture, Maryland State Arts Council

2006: Sondheim Prize Finalist

2004: Trawick Prize Winner

2001: The Sadat Art for Peace Award, University of Maryland (included the commission of a small sculptural object that was presented to Nelson Mandela upon his visit to the university)

1997: Award for Excellence: American Craft Council

1996: Individual Artist Award: New Media, Maryland State Arts Council
---
Publications
"Location Identity, Place", a critical review of the work of Luis Flores, Cara Ober, Charles Fairchild and Kim Cadmus Owens, Published by "Link" as part of Maryland Art Place's Critics' Residency Program
---
Education
National Diploma in Fine Art, Sculpture & Drawing, Cape Technikon, Cape Town, South Africa
MFA Fine Art, University of Maryland at College Park