Molly Springfield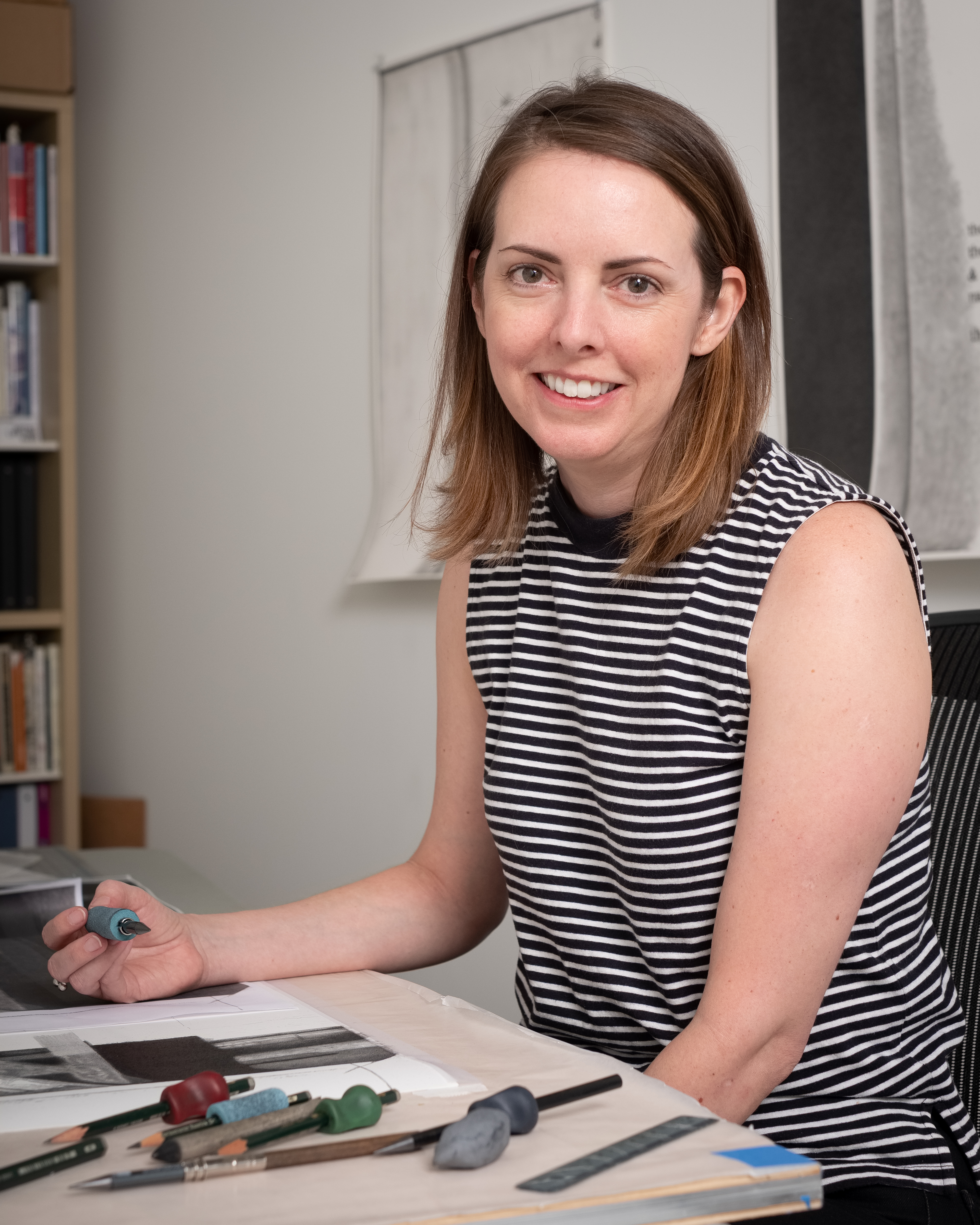 Molly Springfield
Professorial Lecturer, Fine Arts
---
Contact:
Molly Springfield makes graphite drawings that use photocopies of printed texts as their source material. Her projects include an interactive archive of marginalia; drawings of photocopies of books on the history of conceptual art; a "translation" of Proust's In Search of Lost Time in the form of drawings; and investigations into the proto-history of the Internet, Google's patents for book-scanning technology, and the invention of calotype photography in the 1830's. 
Reviews of her work have appeared in Artforum, Art Papers, Modern Painters, The New York Times, The New Yorker, Village Voice, Washington Post, San Francisco Chronicle, and Chicago Tribune. Her work has also been included in books including The Thing The Book: A Monument to the Book as Object (Chronicle Books, 2014), Invalid Format: An Anthology of Triple Canopy (Artbook/DAP 2014) and It Is Almost That: A Collection of Image+Text Work by Women Artists & Writers (Siglio Press 2011). 
She has had fourteen national and international solo exhibitions, including shows in New York, Washington, DC, San Francisco, Chicago, and Cologne, Germany. Museum exhibitions include the Baltimore Museum of Art; Berkeley Art Museum; Carpenter Center for the Visual Arts at Harvard University; The Drawing Center, New York; Hafnarborg Museum, Iceland; Indianapolis Museum of Art; Portland Museum of Art; and the Zimmerli Art Museum at Rutgers University. Springfield's work is included the permanent collections of the Whitney Museum of American Art and the Metropolitan Museum of Art. She received her MFA from the University of California, Berkeley in 2004, was a participant at Skowhegan in 2006, and was a MacDowell Fellow in 2016.