From Corcoran's Stage to Film Production
Since earning her MFA in Production Design from the Corcoran, Tiffani Sydnor (MFA '13) has successfully navigated the world of media. She has been actively working on television and film in the Art Direction departments as well as a number of live performance events. Tiffani is also the guest scenic designer for the Corcoran's production of SMART PEOPLE.
---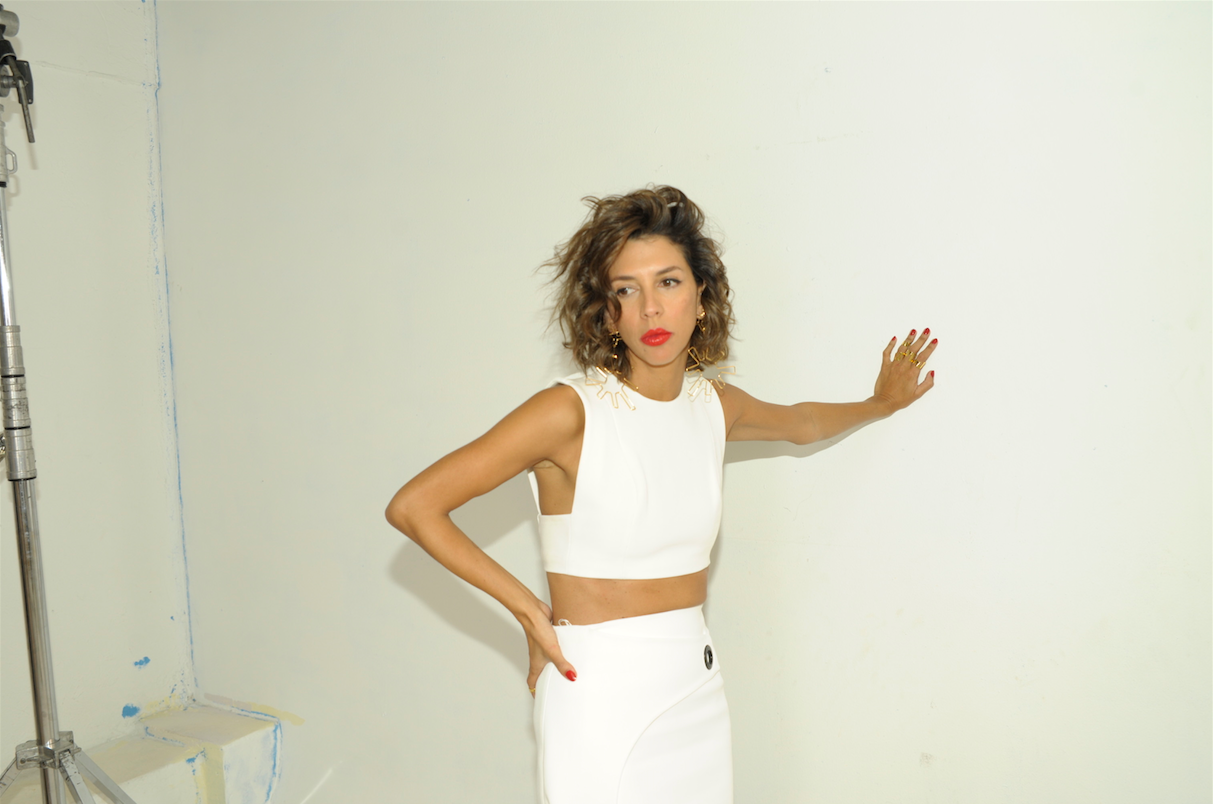 Paula Mendoza Jewelry Collection, As Seen on the Red Carpet
Paula Mendoza's jewelry collection was worn by actress Sarah Jessica Parker on the red carpet for the premier of "And Just Like That." Paula, who studied Sculpture at Corcoran in 2004, is a jewelry designer based in New York City and has had her work worn by famous celebrities, such as Beyoncé, Kylie Jenner, and Venus Williams.
Paula Mendoza (courtesy photo).
---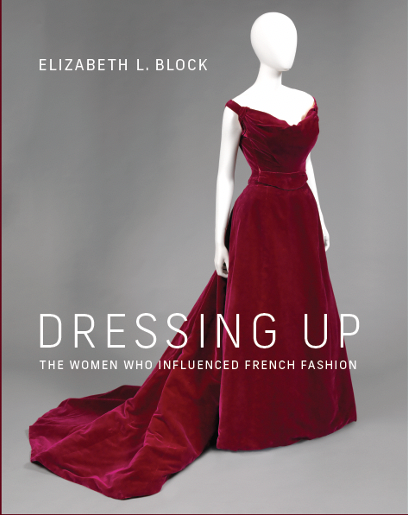 Shaking French Fashion with American Socialites
Eliizabeth Block (BA '94, English and Art History), senior editor of The Metropolitan Museum of Art in New York, recently published "Dressing Up: The Women Who Influenced French Fashion." Her work focuses on the influence American women had on French culture and its sphere of fashion in the 19th century. Block has received critical acclaim from institutions like the Washington Post and the Museum of Fine Arts.
---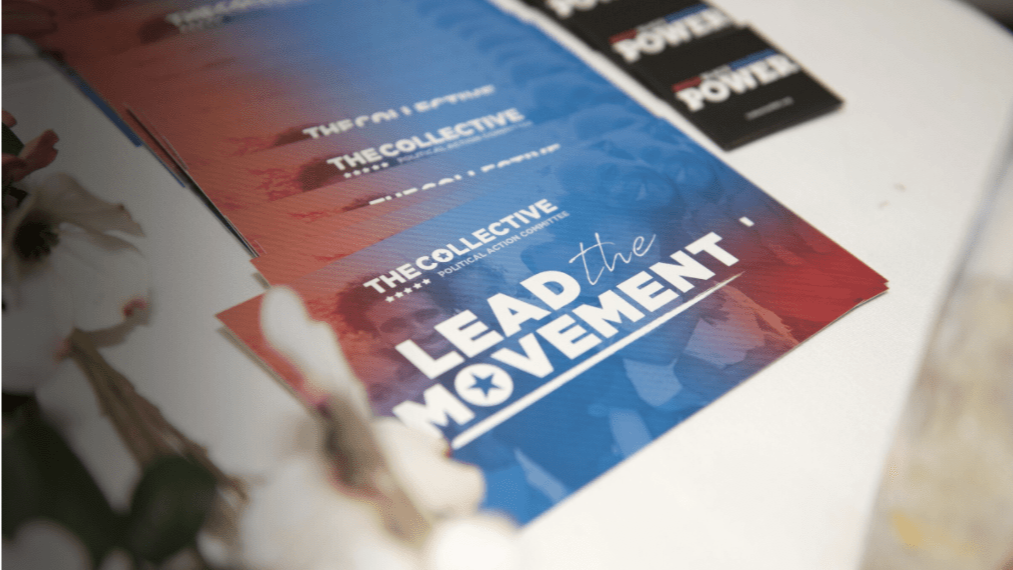 Corcoran Alum Becomes Creative Director for PAC
Elijah Williamson (BFA in Graphic Design '17) was recently announced as the creative director for the Collective PAC, a political action committee that strives to support and encourage African-Americans as political candidates. Elijah's role as creative director has led him to redesigning Collective PAC's aesthetic, centering candidates and their achievements as the primary focus for the organization.
---
Preserving History: Corcoran Alumna Becomes Director of Museums Alaska
Dixie Clough (MA Museum Studies '11) became Director of Museums Alaska in April 2021. Dixie will serve as the Lead Administrator of Museums Alaska responsible for managing Museums Alaska's substantial grant program, overseeing the organization's programming and communications, and supporting advocacy efforts.
---
Promoting Community Engagement Through Scholarships
Lynnette Overby (MA in Dance Education) was appointed to the National Council on the Humanities. Lynnette is a professor of theatre at the University of Delaware and director of UD's Community Engagement Initiative. As a strong advocate for research and educational partnerships with community organizations, a major focus of Lynnette's community engagement scholarship has been developing projects and programs with local, national and international partners to address racial justice issues.
---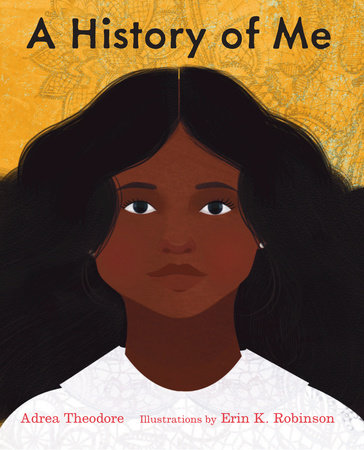 Empowerment through Illustration
Erin K. Robinson, who studied at the Corcoran School of Arts, recently collaborated with author Andrea Theodore to illustrate the novel "A History of Me." The book focuses on the black experience and disproportionate injustice throughout history. Robinson added at the end of the novel:  "Illustrating 'A History of Me' made me feel the power and resilience of my ancestors and recognize how they transcended their experience to inspire and uplift."​​
---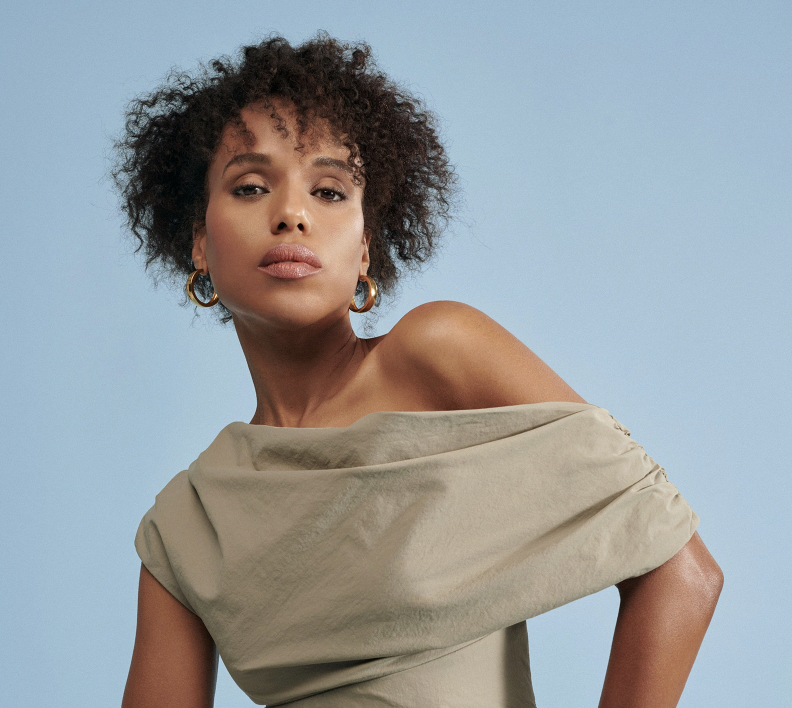 Kerry Washington Becomes Time's Women of the Year
GW alumna and actress Kerry Washington (BA '98, HON '13) was named one of Time's Women of the Year! Kerry, best known for her work in the political drama Scandal, serves as a political activist and works with candidates on their campaigns.
---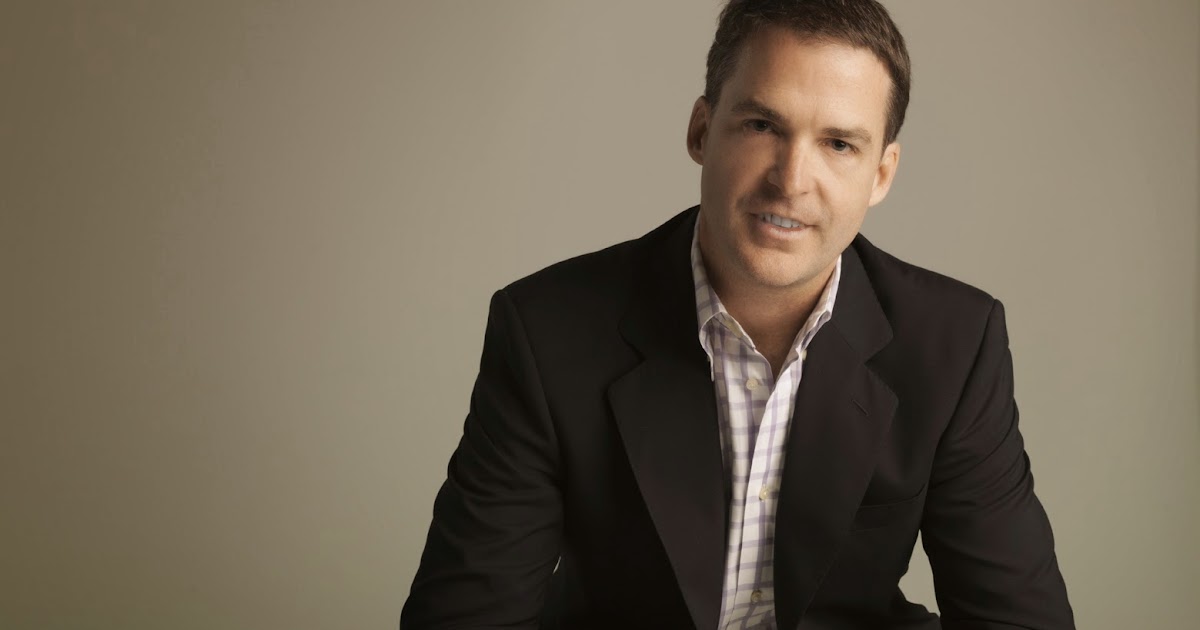 Bringing Indian Craftsmanship to the World Stage
Designer Thomas Fuchs, who studied at the Corcoran from '85 to '87, works with marketer Michou Mahtani to bring India's craftsmanship to the global ranks. Thomas also directs Thomas Fuchs Creative, a company that sells a variety of his designed goods that pertain to his classical aesthetic with a modern twist.
---
A Masterpiece in Every Camera Roll
Michael C. Johnston (BFA '85) recently published his article "Your Camera Roll Contains a Masterpiece" for The New Yorker. He discussed how photography has changed drastically over the past few decades since his time at the Corcoran School of Arts and Design, but the message behind each photo continues to remain unique for photographers. Click here to read more from his article.
---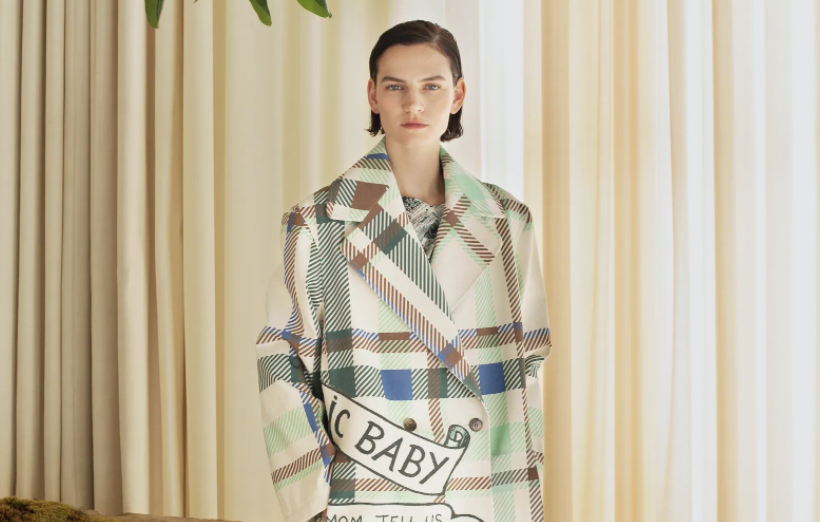 Using Fashion as a Political Tool
Lizzie Grover Rad (BFA in Interior Design, 2014) was recently featured in a Vogue article describing the thought process and efforts that go into her designs and products. In her interview, she discussed the rise of political fashion and using fashion as an outlet for current social issues.
---
Capturing History Through a Camera Lens
Larry Cook (MFA in FA, 2013) is featured in a major exhibition, "A Movement in Every Direction: Legacy of the Great Migration." Held in the Mississippi Museum of Art, the exhibition covers the Great Migration in the 20th century and the artists' connections to their roots in the South. Larry will be among several established artists, including Mark Bradford, Theaster Gates Jr., Leslie Hewitt, and Carrie Mae Weems.
---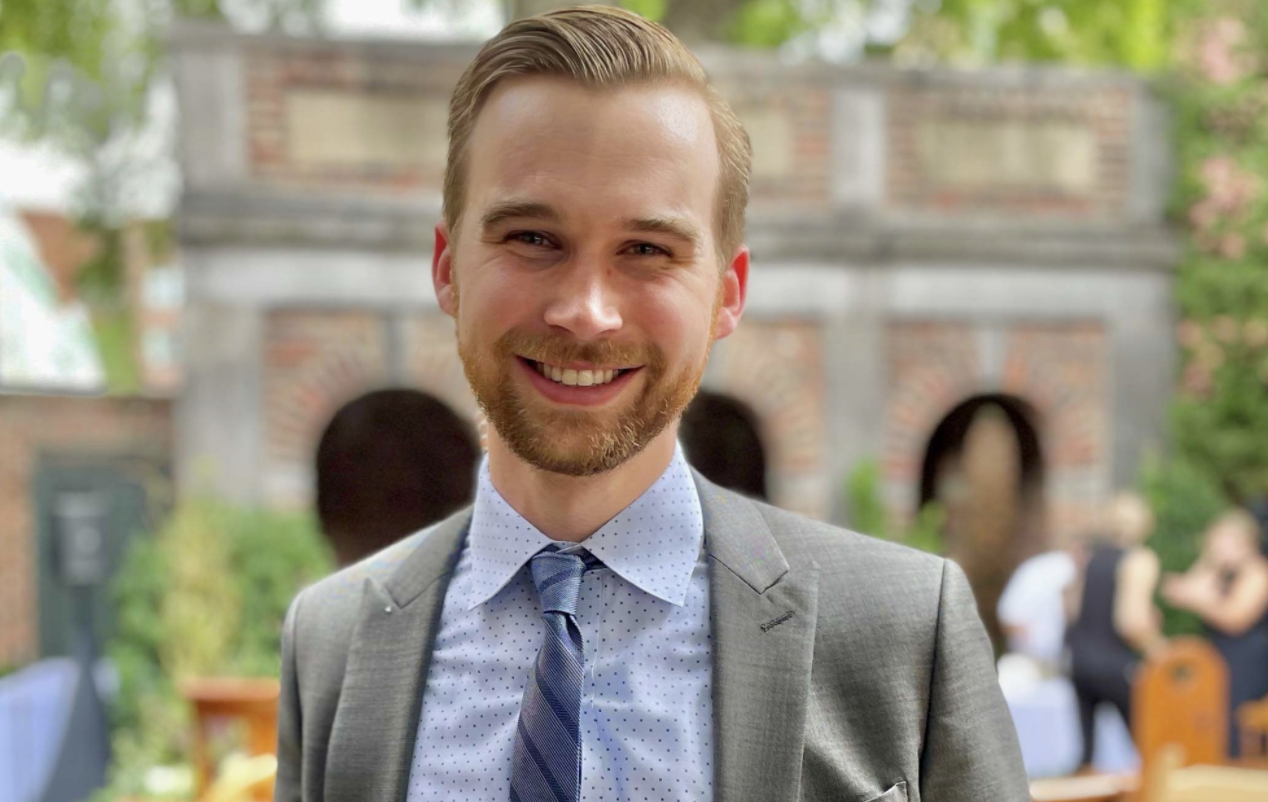 From Creating Playwrights to Drafting Speeches for the Vice President
Steven Kelly (BA, '18) was featured in GW Today discussing his experiences at GW and as a speechwriter for Vice President Kamala Harris. Steven was a GW Presidential Scholar in the Arts and concentrated in acting, but his skills in storytelling on the stage and in playwrights allowed him to excel and become the Associate Director of Speechwriting in the Office of the Vice President.
Steven Kelly (courtesy photo).
---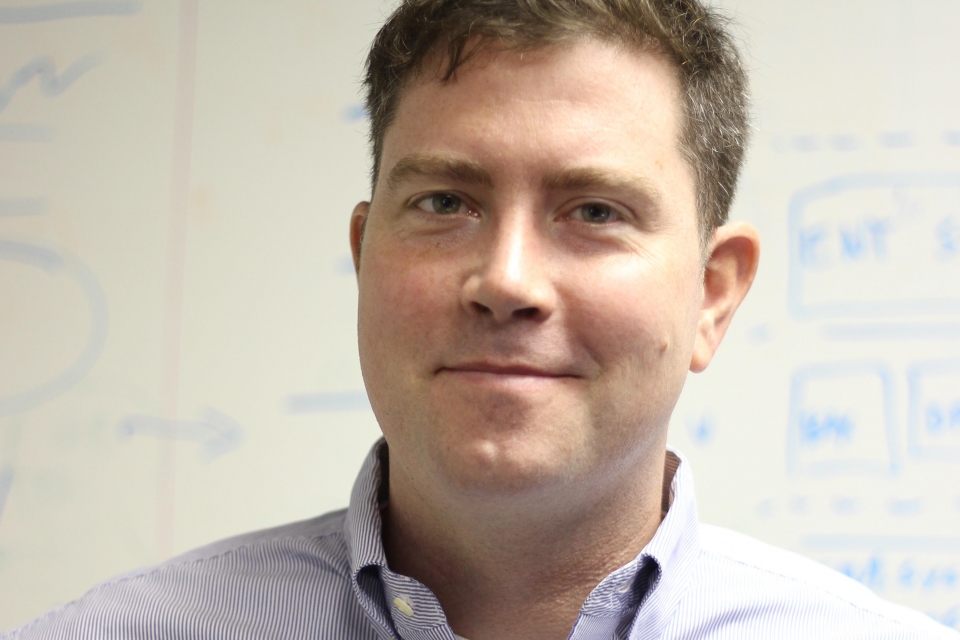 GW Alumnus Creates Corcoran Scholarship
GW alumnus Pat Sheridan (BFA '99) recently established the Patrick Q. Sheridan '99 Endowed Scholarship. The scholarship provides a need-based scholarship for an undergraduate student in the Corcoran School of the Arts and Design at the Columbian College of Arts and Sciences.
Pat Sheridan (courtesy photo).
---
Alumna Publishes Research Novel on Frankie Welch
Ashley Callahan (MA in History of Decorative Arts, '98) recently published Frankie Welch's Americana: Fashion, Scarves, and Politics, from the University of Georgia Press with Georgia Humanities. The book covers Welch's role as a leading fashion and textile designer in both Washington D.C. and the United States. Click here to read more about Ashley's book.
---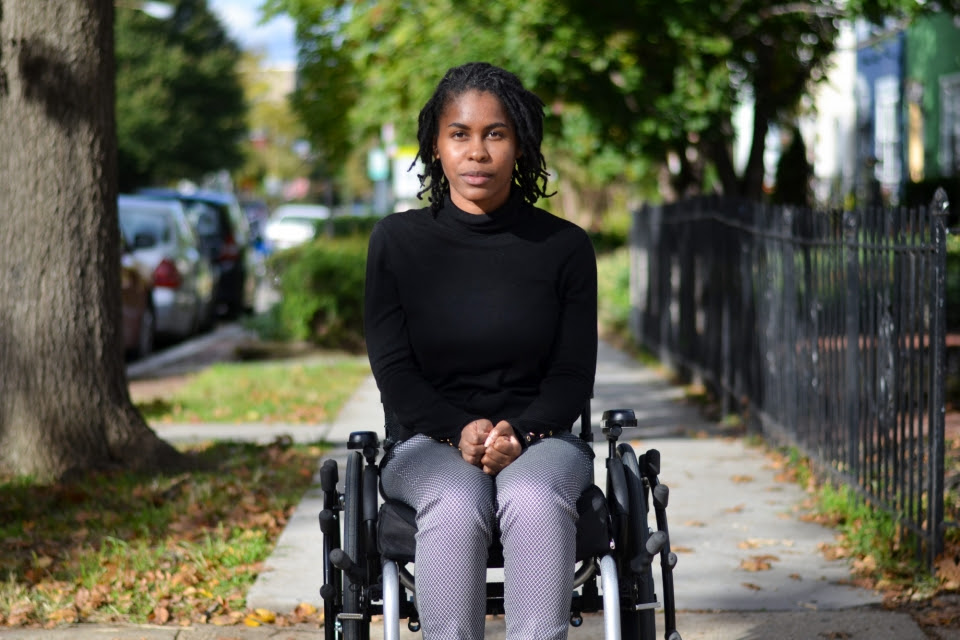 Corcoran Alumna Defying the Odds
Tyree Brown (AA in Fine Arts '17) was featured in a video by Mercer Government, where she discussed her experience as a quadriplegic artist. After a car accident paralyzed her, Tyree retrained her artistic skills through "mark making," or drawing lines, dots and shapes on the page.
---
Alumna Halsey Berryman '14 Reimagines the Phillips Collection Logo
Join The Phillips Collection as they host Halsey Berryman to reimagine our Centennial logo, part of their Logo Reimagined series on May 19, 6:30 pm (free).
Halsey Berryman (@halseyberryman) is a multidisciplinary illustrator and lettering artist from Washington, DC. She received her BFA from the Corcoran College of Art + Design in 2014, where she studied Fine Arts with a concentration in painting. She works across digital and traditional media, including sign painting, murals, digital illustration, and lettering. Freelancing since 2016, she has worked on projects ranging from painting murals at Martha's Table to designing a t-shirt for the AOC campaign. Her personal studio practice explores topics like social justice issues, wry humor, and mental health.
---
Corcoran Alumnus at the intersection of design, technology and business establishes the Patrick Q. Sheridan '99 Endowed Scholarship
Patrick Sheridan '99 recently committed $100,000 to the Patrick Q. Sheridan '99 Endowed Scholarship to provide a need-based scholarship for an undergraduate student in the Corcoran School of the Arts and Design. Sheridan wanted to do something meaningful that was connected to his involvement as an alumnus of Corcoran. Grants and scholarships opened doors for Sheridan as a student, and this endowment will have an impact on future students' access to a Corcoran education.
"We are so grateful for Pat Sheridan's sustained engagement with the Corcoran School and his confidence in our programs, students and leadership," Corcoran School Director Lauren Onkey said. Read more.